Pau-Ville
WTCR: Tiago in the points twice at season opener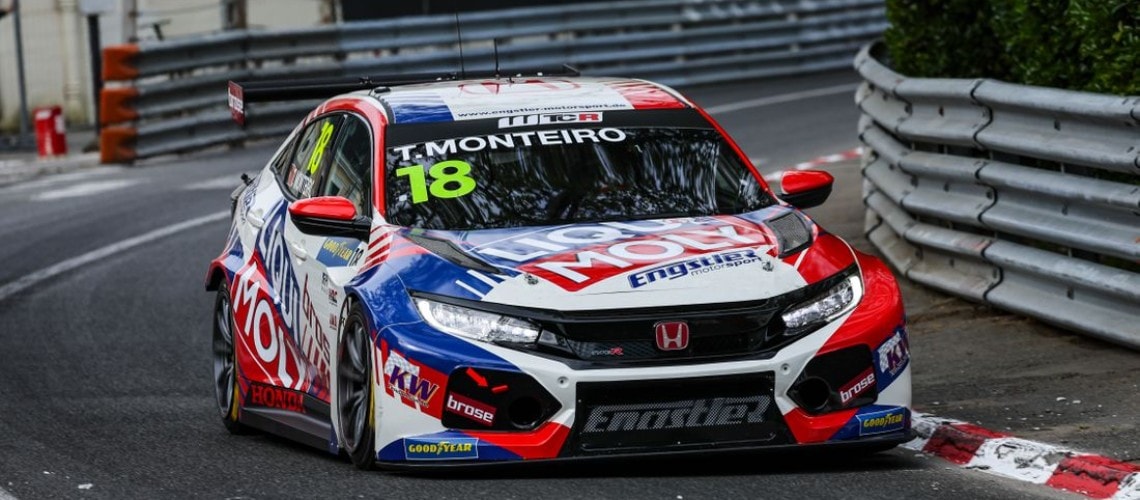 Pau-Ville, 05-08-2022
Tiago Monteiro had a mixed start to the new season of the World Touring Car Championship (WTCR). The Portuguese, who has been supported by Brose for many years, finished in the points in both races at Pau Ville. However, it was not enough for a place in the top group. "That was not the best weekend. We had a good start and were able to improve over the course of the weekend, but it wasn't easy in qualifying," said the Honda driver, who switched to LIQUI MOLY Team Engstler before this season.
Hopes were high for a good qualifying. Because Tiago had been able to improve during free practice. "I knew there were a few places where I could make up time," said the former Formula 1 driver. But in qualifying, problems arose, especially with the tyres. The 45-year-old tried two different sets of front tyres, but could not get the best out of them. That's why he changed back to the old tyres - and promptly set his best lap time.
Tiago: "Knowing that there are not many overtaking opportunities".
Nevertheless, he missed the second qualifying round by just over three tenths of a second. He then started the first race on the Pau Ville street circuit in 15th position. "Since we start relatively far back in the field, we have to be careful," Tiago had warned before the race in view of the narrow street circuit. "We know that there are not many overtaking opportunities, but we will do our best to score some good points."
The experienced driver, who has been racing in this touring car series since 2007, did just that. In the first race he lost a position shortly after the start, but fought his way back, regained the position and in the end won a point for the overall standings in 15th place. His two Honda brand colleagues Nestor Girolami and Esteban Guerrieri took the double victory.
Tiago finishes in the top ten
Things were to go even better for Tiago in the second race, even though he benefited a little from the early collision of the two drivers who had started from row one during his chase. "We had decided to try something completely different. It worked much better, but we were still not at the level we wanted," said Tiago, who managed to move up from 15th on the grid to tenth. "I took the opportunity that the accident gave me. After that it was difficult to follow the leading group," he concluded.
"The team did a very good job throughout the weekend. Now it's a matter of putting all the individual parts together to form a functioning unit," said Tiago, already looking ahead to the next race weekend in three weeks at the Nürburgring. We wish him all the best for that!