Aragón
WTCR: Tiago Monteiro defies difficult circumstances in Spain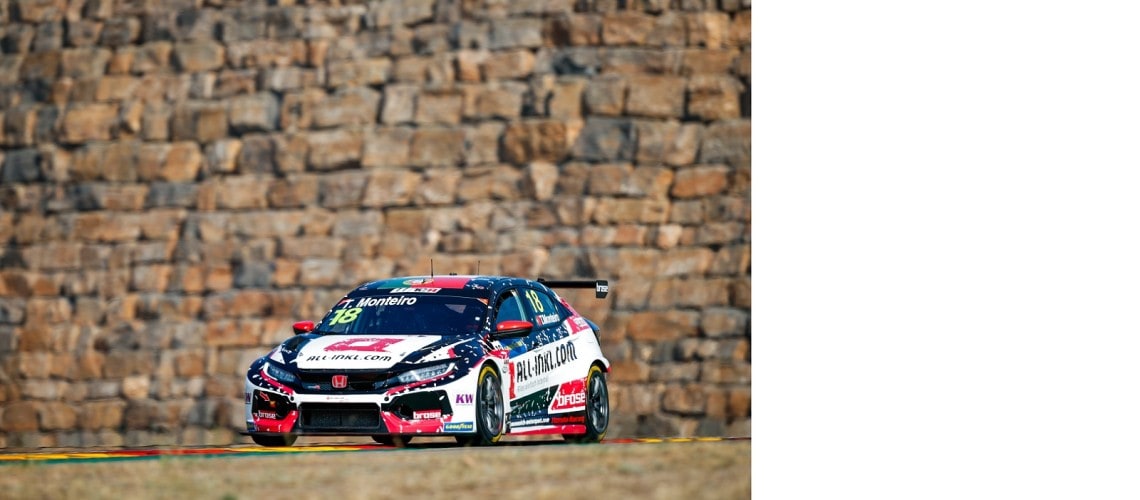 Aragón, 07-11-2021
Tiago Monteiro had to contend with all kinds of adversity on the third race weekend of the World Touring Car Cup (WTCR). Nevertheless, the Brose-backed Portuguese made the best of the less than ideal circumstances on the track at MotorLand Aragón in northeastern Spain. After missing out on the points in the first race, he at least collected two points for the overall standings thanks to a courageous performance in the second race.
It was to be expected that it would be somewhat more difficult for Tiago after the first two race weekends with one victory and a total of three top ten finishes. According to the regulations, the Honda drivers had to load on additional weight as compensation for their successful start to the season. Tiago started qualifying with 70 kilograms of extra weight. As expected, he had little chance of making it to the front of the field and had to settle for 21st place in the times table.
However, the gap to the drivers of the other teams was enormous. "Of course it was very frustrating today," said Tiago after qualifying. "After having to add 70 kilograms, we couldn't expect any miracles. But the time difference to our competitors did surprise me. We have to analyze the big differences in the lap times." His Münnich Motorsport teammates expressed similar sentiments. The Argentine Esteban Guerrieri had still been the fastest of the four drivers with 16th place.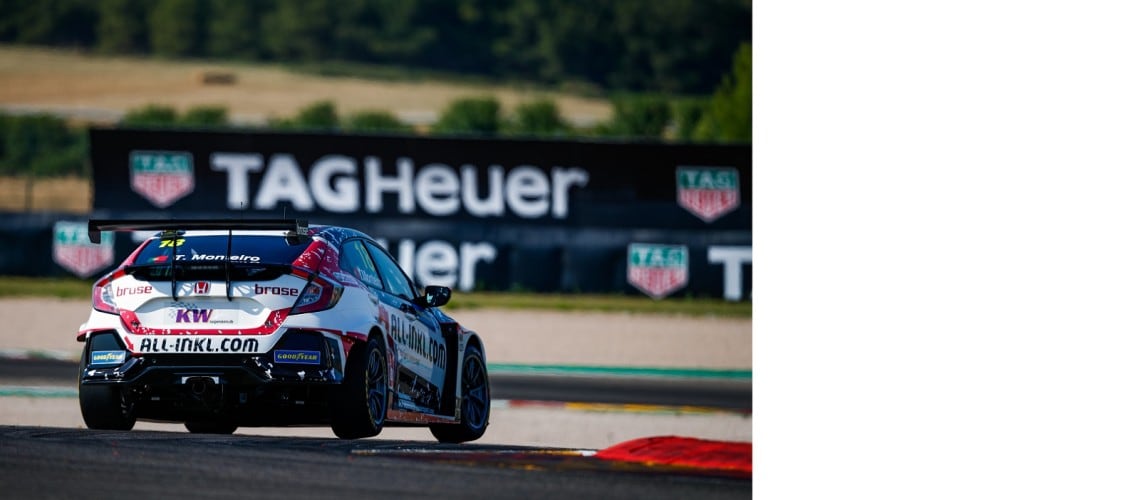 Tiago improves after safety car phase Bad luck remained with Tiago in the first race at MotorLand Aragón. As he had driven through the pit lane twice during his introductory laps before the start, the former Formula 1 driver had to accept a drive-through penalty. At this point, at the latest, all hopes of a place in the points were gone, and in the end he crossed the finish line in 20th position. The win went to Gabriele Tarquini in the Hyundai, the best Honda driver was Guerrieri, who in 15th place was at least able to take home one point.
In the second race Tiago had the opportunity to distinguish himself. After Tom Coronel had to shut down his Audi on the track, the safety car came out. After the re-start Tiago was able to make up a few places and finish in the points. The 44-year-old finished in 14th place directly in front of his team-mate Attila Tassi and scored two more points for the overall standings. In the latter, he lies in eighth place after three of eight race weekends.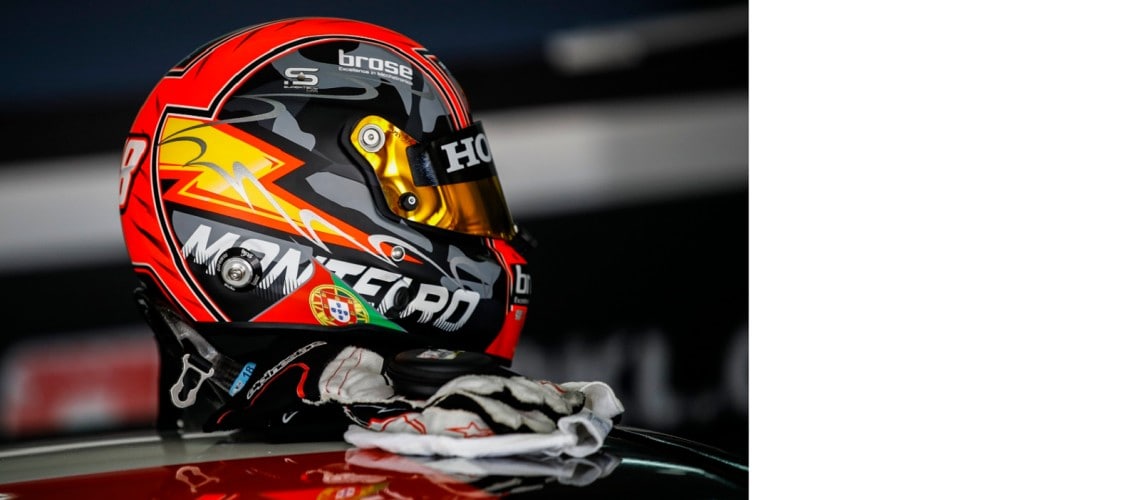 "The two races were the expected hard work. The balance was good. But with the extra weight it's very difficult on the straights and during acceleration," said Tiago, summing up the race weekend in Spain. In three weeks' time, he and his team face the next challenge with the races at the Adria International Raceway. We wish him every success for that!