Most
WTCR: Tiago Monteiro fights for points in Most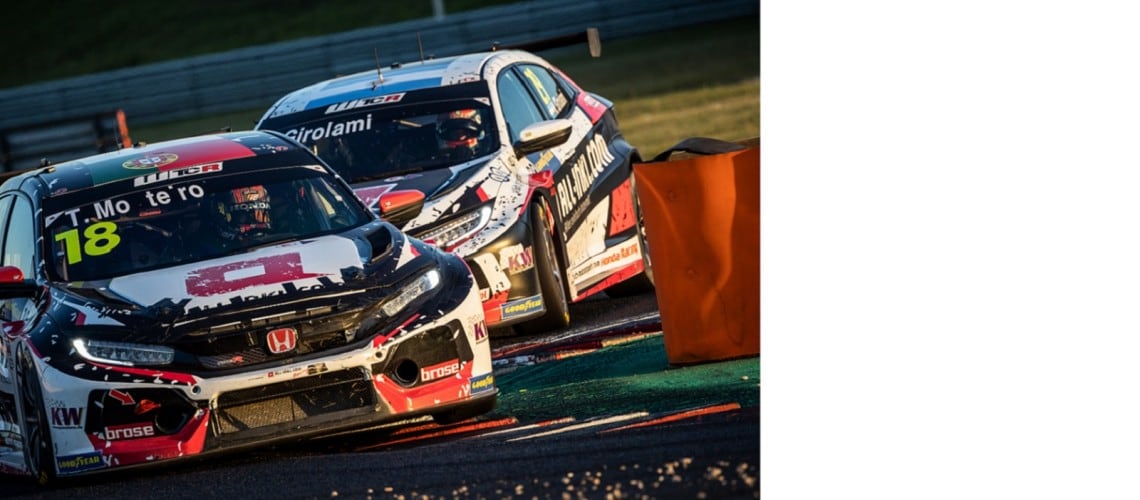 Most, 10-10-2021
The World Touring Car Cup (WTCR) started its second half of the season after a seven-week break. The weekend in Most, Czech Republic, did not go as planned for Tiago Monteiro, but the Portuguese gave his best and was rewarded with a place in the points.
It was already clear on the first day that it would not be an easy race weekend for him. After the second free practice the gearbox of his Honda Civic had to be changed. Tiago was then able to take part in qualifying, but the problem had not been completely solved by then. Nevertheless, the former Formula 1 driver coped well with these adverse circumstances and missed twelfth place, which would have meant entry into the second qualifying section, by just a tenth of a second. "That would have been feasible. But we lost too much time shifting," Tiago addressed the gearbox problem afterwards.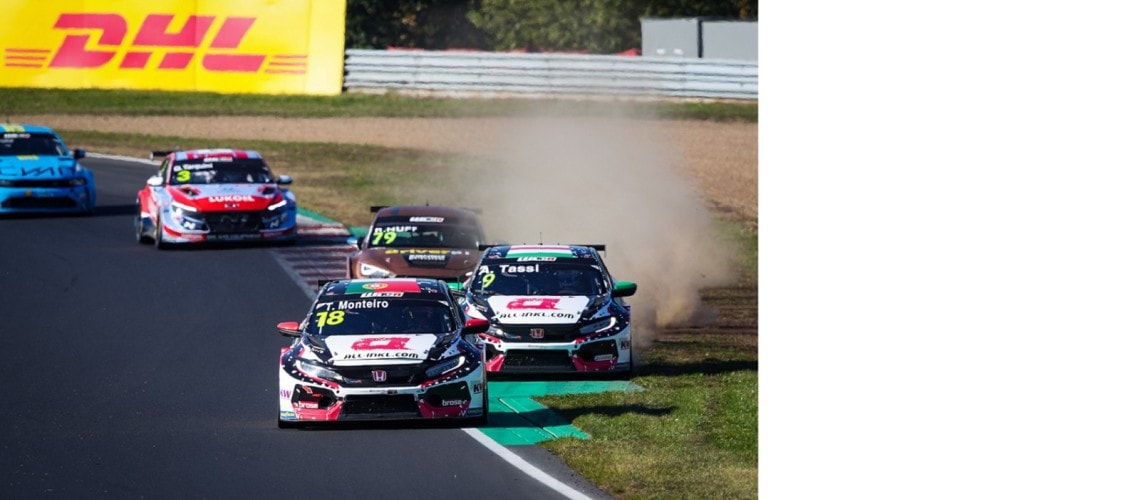 In the first race, the pilot of the ALL-INKL.DE Münnich Motorsport team made an excellent start and was able to catch up with the top 10 despite a few touches in the tightly packed field of drivers. However, his race to catch up was stopped by the stewards, who gave him a drive-through penalty for an offence during an early safety car phase. In the end, he finished in 16th position, about four seconds off the pace he would have needed to finish in the points.
But he was to succeed in the second race. Even though the 45-year-old again had to put up with some jostling from his rivals, he finally finished in twelfth position. This allowed him to collect a further five points for the overall standings, in which he is now also in twelfth place. "The whole weekend was very difficult," Tiago summed up. "We had a good balance in qualifying. But mechanical problems prevented us from showing our full speed. I had a very good start in both races, but got hit from behind each time."
Monteiro's next chance to clinch a podium finish comes as early as next weekend in France. "We'll learn from a few things and use the knowledge to improve in Pau," said Tiago.