Vallelunga
WTCR: Tire problems prevent top result for Tiago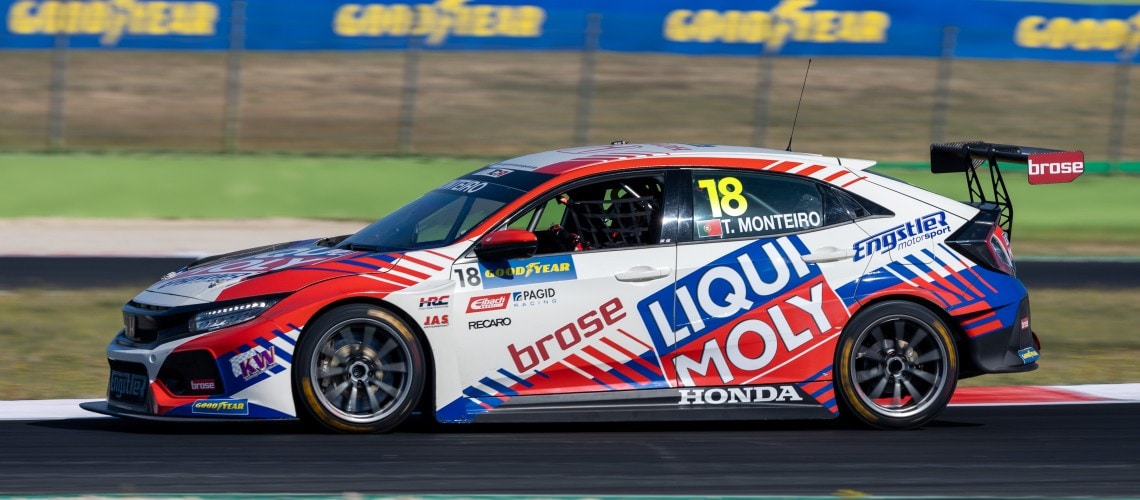 Vallelunga, 07-24-2022
Tiago Monteiro finished in the points twice on the sixth race weekend of the FIA WTCR World Touring Car Cup. But the Portuguese, who has been supported by Brose for many years, was not satisfied with the result. That's because after a promising start to the weekend at the Autodromo Vallelunga in Italy, the problems with the tires of his Honda Civic Type TCR became increasingly serious.
"It was a frustrating day," Tiago said on Sunday, feeling reminded of the second race weekend of the season, when the entire field of drivers in the World Touring Car Cup was affected by massive tire problems on the Nordschleife of the Nürburgring. At that time, those responsible even decided to cancel the races as a precautionary measure for safety reasons. In Italy, however, the race weekend went ahead as planned.
"It was comparable to the weekend at the Nordschleife in terms of our problems with the tires," said Tiago. "But we decided to participate in the races to at least better understand the causes of the problems and find a solution to them." Still, many questions remained unanswered, and Tiago could only do damage control. For the former Formula 1 driver, whose birthday was on Sunday, two eleventh-place finishes were on the books in the end. But he couldn't really be happy about the ten points that came with them. That's because he also benefited from the retirements of his rivals.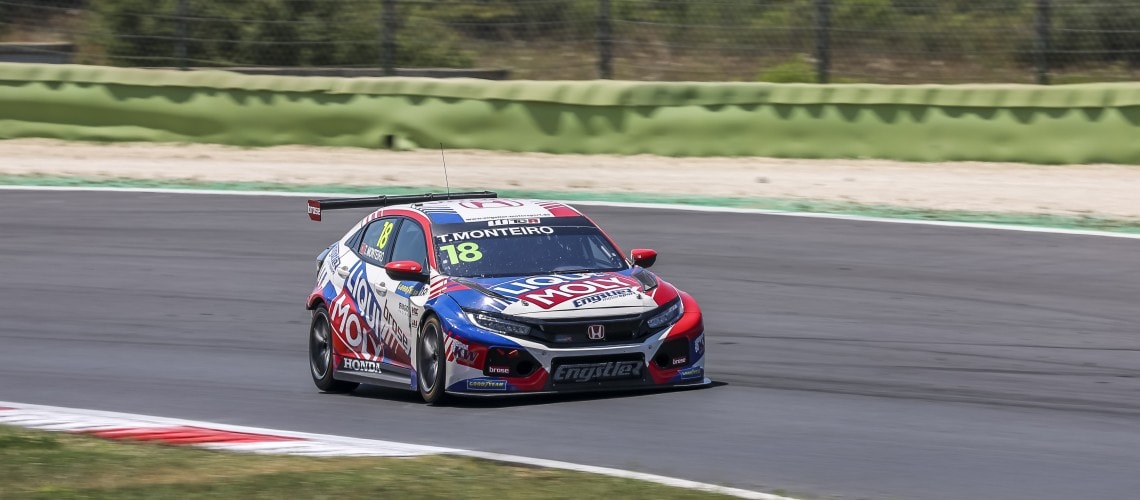 Tiago shows potential for a top ten finish
In the practice sessions on Saturday, Tiago proved that he definitely has the potential to finish in the top ten. He finished eighth in the first practice session and tenth in the second. He was also satisfied with the start of qualifying. However, as qualifying progressed, virtually nothing went right. "I had no grip at all," he said of the second and third sets of tires. "We are talking to different people to understand what that could be. Because we didn't change much in the set-up after the second free practice."
Since he had not driven badly and had not been able to detect any other problems with the vehicle, he was looking ahead to Sunday with confidence. But tire wear was also so high in the races that he had to come into the pits each time and have new sets of tires fitted. He lost so much time in the process that in the end, despite a strong driving performance, he only managed eleventh place twice.
Nevertheless, Tiago did not let his optimism get the better of him on his 46th birthday. "I don't think we will have such problems again in the remaining races because of the track characteristics," he said. "Hopefully things will go a little better for us already at the Anneau du Rhin." The track in Alsace will host the next race weekend on August 6 and 7.