Pune/Würzburg
Driven by growth opportunities in micromobility
Pune/Würzburg, 08-20-2021
Scooters, mopeds and motorcycles are the number one transport medium in India. They nimbly weave their way through dense traffic and narrow alleys. Due to environmental and climate legislation, the motorized two-wheelers are increasingly being replaced by electrified variants: according to forecasts, more than 16 million battery-powered scooters, mopeds and motorbikes will be produced worldwide by 2030. Brose wants to use this trend to its advantage and developed a drive system for e-scooters for this purpose.
The family-owned company has already received its first order. From 2022 Brose will manufacture the new drive system in Pune/India for one of the world's largest two-wheeler manufacturers. " Our drive has a high degree of efficiency and is particularly small and light. Its low weight improves the handling and stability of the scooter," explains Poovannan Seeni, Head of Development Drives Brose India. He played a key role in driving forward the development of the drive within the Indian-German project team: "With our knowledge of local market requirements and the expertise of our German colleagues in the development of drives, we have successfully transferred our know-how from the automotive sector to the micromobility segment."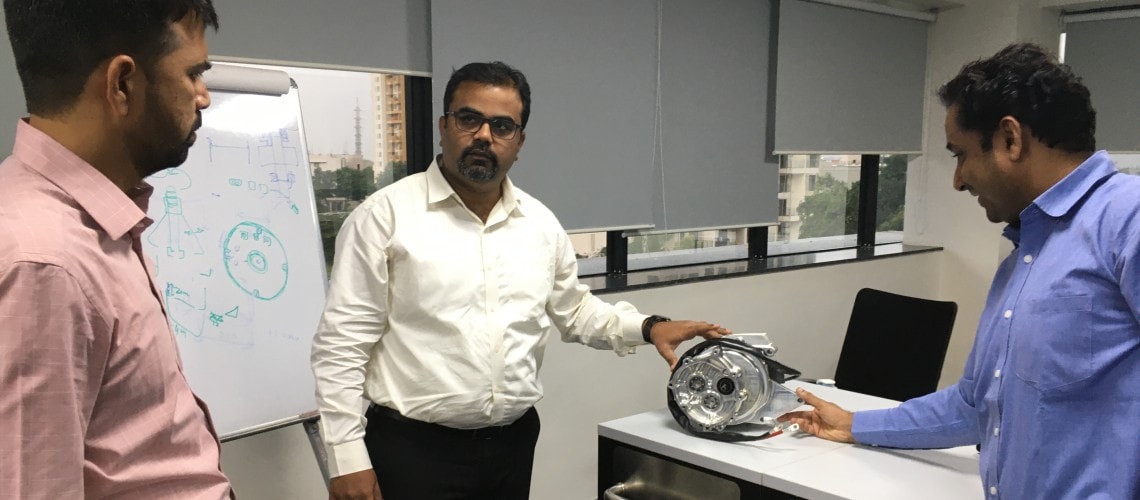 Robust and cost-saving
The drive system consists of a motor with power electronics and a vehicle control unit. Challenging for the product development were the different local uses of the two-wheelers as a means of locomotion or transport. Seeni explains: "Because roads in India are not always easy to drive on everywhere, the components of the drive system have to be very robust. At the same time, we have to be cost-efficient. We were able to meet these needs through our experience in the automotive industry."
In order to grow in the segment of micromobility, Brose has developed a drive system consisting of a motor, vehicle control system and power electronics.
The compact and lightweight drive reduces the weight of the e-scooter and ensures a high range as well as agile handling.