Brands Hatch
A double victory – a perfect weekend of racing for Christian at Brands Hatch
Brands Hatch, 05-07-2017
Pole position, two victories, twice clocking the fastest lap, and the lead in the drivers' championship: Things could not have gone better for Christian in the second meet of the season in the Blancpain GT Sprint Series at Brands Hatch, England. In his Lamborghini Huracan GT3 with the start number 63, Christian, Mirko and his team left their stamp on the entire weekend. An almost 20-second lead at the finish over the second-placed Audi speaks volumes.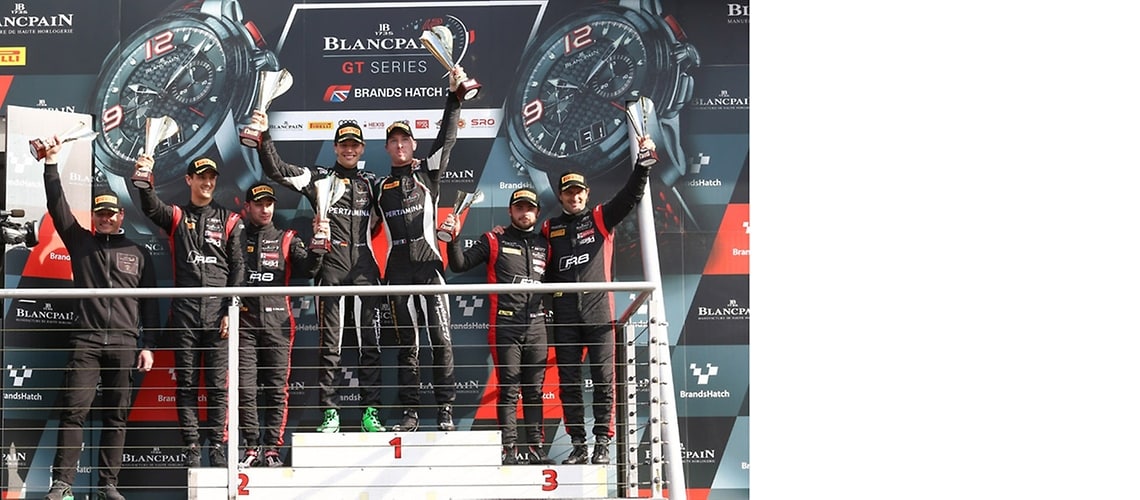 It was apparent in training that the work spent on testing over the past weeks had paid off: The team managed to capture pole position in a field of 33 super sports cars. Mirko started the qualifying race and, after 20 minutes, handed the lead over to Christian, who kept his calm even in a late safety car phase and ended up driving to a comfortable victory.
That created the perfect springboard for the Main Race a few hours later:
Christian again took the lead right away and was able to extend it quickly lap by lap. Whereas the pack was caught up in duels, Christian opened up a commanding gap of 25 seconds. "That meant Mirko was this time simply able to control the second half of the race until the finish."
Thanks to this splendid performance, Christian and his teammate Mirko are now first in the drivers' championship and are already full of motivation for the next meet in Silverstone. The second race in the Blancpain GT Endurance Series will be held there this weekend – and the duo aim to defend the top spot they captured at Brands Hatch.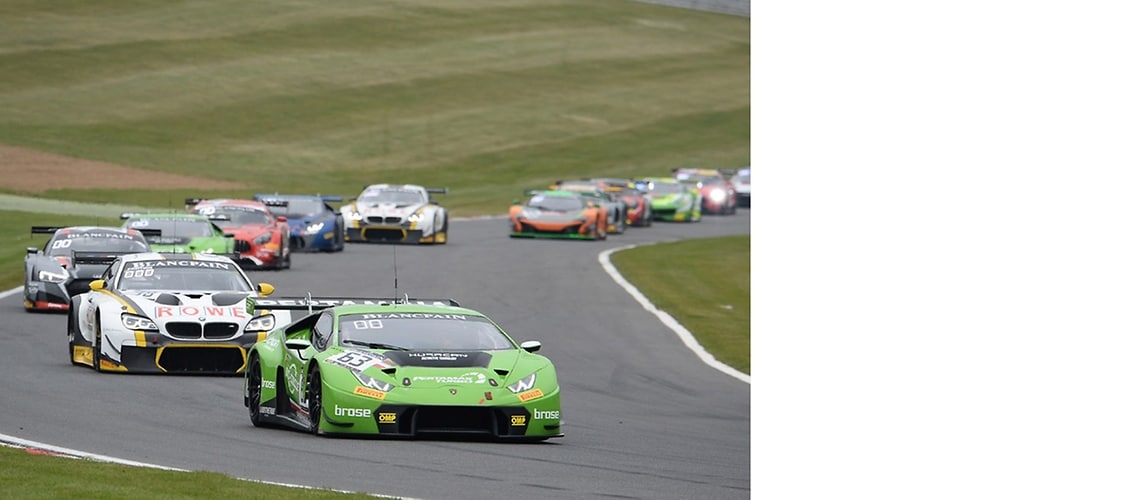 "The Grasser Racing Team has given us a perfect car – it was a pleasure to drive it at the limit – and this win is down to it," were Christian's words of praise for his team afterwards. "Now it's extremely important for us to pick up a lot of points in Silverstone and so retain our lead in the title race. But all the same, I'm still a little lost for words at just what a great weekend that was."