Coburg
Brose again hosts "Coburg's most beautiful night"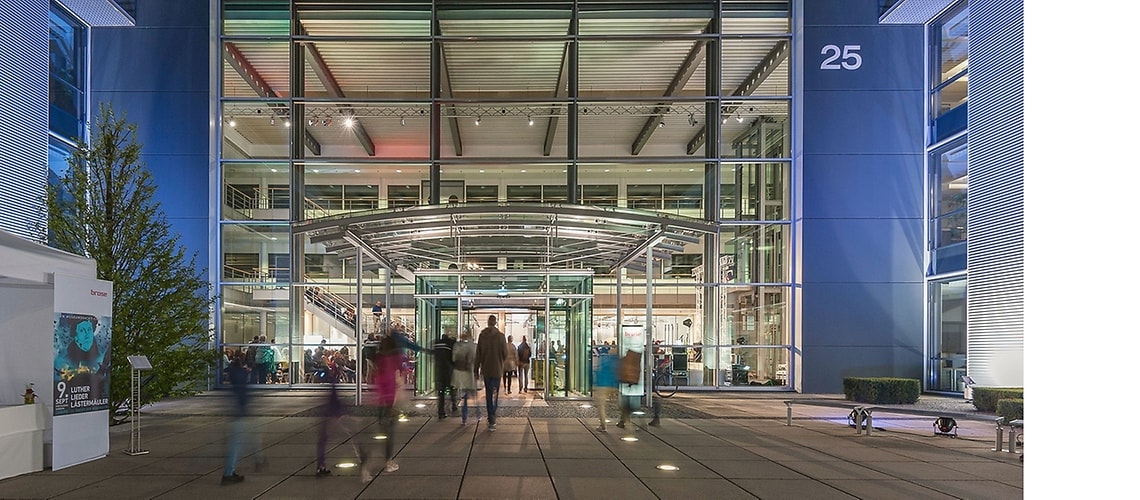 Coburg, 09-09-2017
As part of the Museum Night on September 9, Brose's Building 25 was again transformed into an out-of-the-ordinary concert hall. The a-cappella pop band "medlz" from Dresden and the "Passo Avanti" quartet from Munich played alternately every hour in the industrial ambiance.
With its unbridled enthusiasm and virtuosity, "Passo Avanti" imbued new life into classics by Bach, Brahms and Verdi. "medlz" took visitors on a journey through 200 years of music history: "From Mozart to Mercury" – as the name of its latest album promises. Around 2,500 guests not only listened to the two groups, but also learned more about the automotive supplier's product portfolio in the exhibition room.
Brose has been the main sponsor of the Museum Night – one of the most popular cultural events in Coburg – since 2016.