Budapest
Christian Engelhart extends his lead in the championship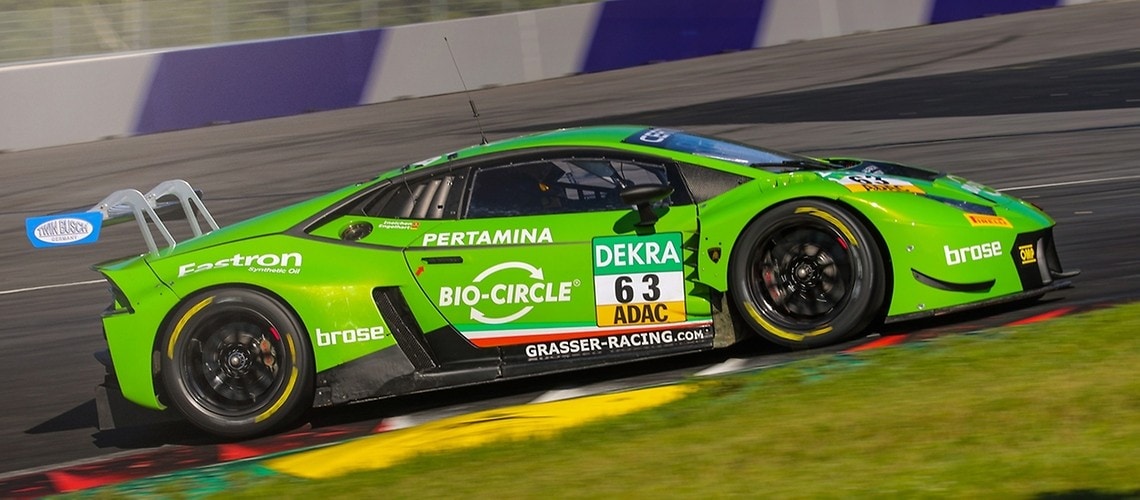 Budapest, 08-27-2017
Christian Engelhart, his teammate Mirko Bortolotti and the Grasser Racing Team enjoyed an extremely successful weekend in the penultimate race in the Blancpain GT Sprint Series on the Hungaroring.
The two Lamborghini pilots came second in qualifying on the Saturday. "Unfortunately, we had a dirty line for the first bend at the start, so the Audi was able to hold on to its lead," said Bortolotti. "Then our crew produced yet another excellent pit stop and Christian drove a strong stint at the end. It was very important to get among the points right away and gain a good starting position for the Sunday with regard to the championship." Christian then tried all he could in an effort to perhaps capture top spot: "I pushed really hard, was able to close the gap, and thought we had a chance. But in the end, overtaking the Audi was too risky."
The Audi of Vanthoor and Fässler also led the main race from the start on the Sunday, but Christian was able to keep in touch with the Swiss pilot until his stop right at the beginning of the pit window. Mirko came back on the track in third after an almost error-free stop and was directly involved in a torrid four-way tussle with three Audis.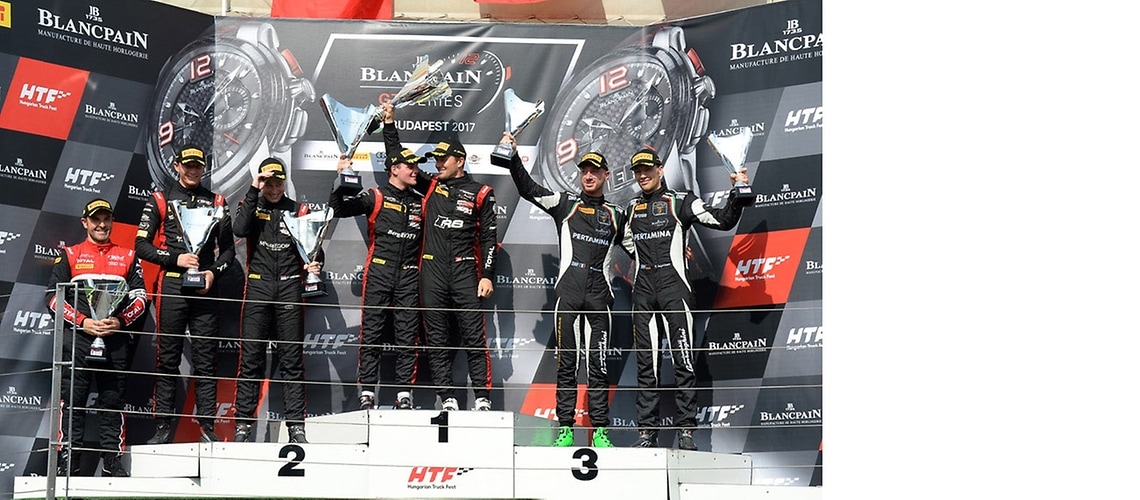 In the end, he came third in an extremely tight finish. Only 1.4 seconds separated the first four cars. "We have to be content with that after the not quite so perfect pit stop. The four-way fight was really fun. The most important thing is that we've extended our lead in the overall standings," stated Christian. "I'm delighted at the very successful weekend overall and the two podiums. Thank you to the whole team! We again had a perfect car and achieved something great again together."
Team principal Gottfried Grasser was also happy: "I think we did everything right. Second and third place were very valuable for the championship. We now lead the team standings by 16 points and the drivers' championship by 18. Now come two tracks that suit us very well: the Nürburgring and Barcelona. I think we now have to drive with a great deal of brains and capture good points, then it's all in our hands. It's no longer about the number of races we've won, as we're already the leader in that this season."