Nürburg
Christian Engelhart travels to the finale as championship leader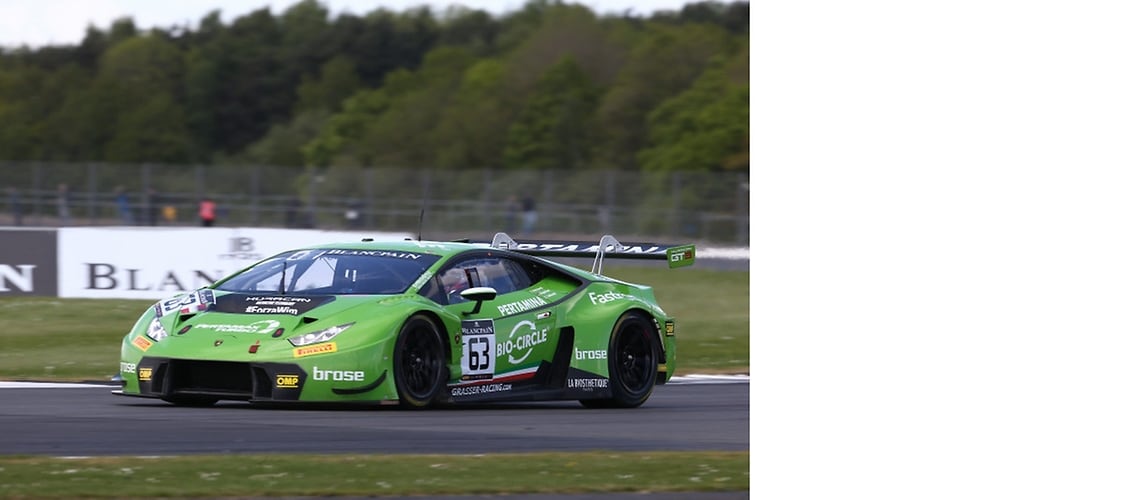 Nürburg, 09-17-2017
With a strong fifth spot on his home turf on the Nürburgring in the Blancpain GT Series, Christian Engelhart was able to secure important points in the title race despite a challenging Saturday. As a result, the pilot from Bavaria goes into the final weekend of the season in the series in Barcelona as the leader. His Grasser Racing Team also leads the team championship heading into the showdown.
In a fiercely contested race that was exciting down to the last bend, Christian and his teammate Mirko Bortolotti secured fifth spot and so defended their lead in the Blancpain GT Series.
At the beginning of the weekend, the duo first had to contend with problems and only got into their stride in the main race. "It wasn't easy, as we missed out on the third section of qualifying by one tenth of a second as a result of two red flags at the worst moment imaginable for us."
In a fiercely contested race on the Saturday, Christian only managed to finish 19th despite an improved performance, although the Lamborghini Huracan GT3 of his Grasser Racing Team was much faster. However, a collision at the start prevented any significant improvement, since the duo then had to fight its way forward again from the end of the pack.
The main race on the Sunday went far better: The number 63 launched a furious effort to catch up the leaders, which was crowned by a very good pit stop and ideal race strategy – once again demonstrating the perfect interplay between driver and team. Fifth place means that Christian and Mirko not only head to Barcelona as leaders in the drivers' championship, but have also retained their chances of winning the title in the Endurance Series.
The finale in Barcelona will be held on October 1.