Nuremberg
Erlangen back on top of the table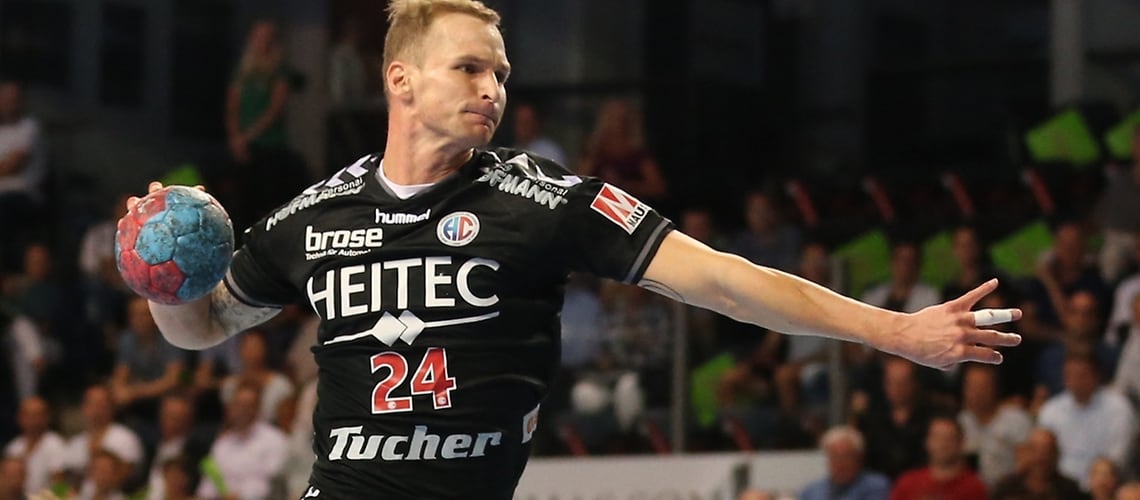 Nuremberg, 09-29-2015
The German league club from Franconia defeated SG BBM Bietigheim by 31:23 to chalk up another win.
The fans of the German league side from Central Franconia saw an evenly poised encounter between their team and the opposing side from Swabia in the opening. The home side initially found it tough to crack the visitors' unpleasant defense. All the same, Bietigheim only led three times in the whole game. After a quarter of an hour, HC Erlangen had taken control of the game in the manner its fans have become accustomed to at home. A fast-paced defense constantly put the offense in excellent position to finish attacks. HC Erlangen continuously stretched its lead and so took a deserved 15:11 lead in at half-time.
After the break, the visitors lived up to what their Head Coach Hartmut Mayerhoffer had said going into the game. His team had good spells on the evening, but was not able to maintain this level over the 60 minutes. HC Erlangen exploited that clinically, even though the persons in charge were not happy after the game at how it capitalized on its chances. In particular Nicolai Theilinger, Erlangen's top scorer with nine goals, was at his best in the second half. The leaders in the 2nd German Handball League deservedly ran out winners against SG BBM Bietigheim and can now prepare for their next task on the road at TV Emsdetten this Saturday. Erlangen's fans will also play an important role again. Thanks to the support of the official catering partner TIO, the HCE has been able to lay on a fan bus and donate tickets for the game in the Emsland region for its fans. Applications can be made on the HCE's homepage.
Robert Andersson (Head Coach of HC Erlangen) commented: "I'm very happy at how my team played in defense this evening. However, like in Hamm, we missed too many chances up front today. We have to work on that!"
HC Erlangen: Stochl, Huhnstock – Theilinger (9), Link J., Preiß (4), Herbst, Heß, Djozic (6/1), Bissel, Rahmel (5), Stranovsky (2), Horak (1), Link N. (1), Thümmler (3);