Gummersbach
Erlangen loses in Gummersbach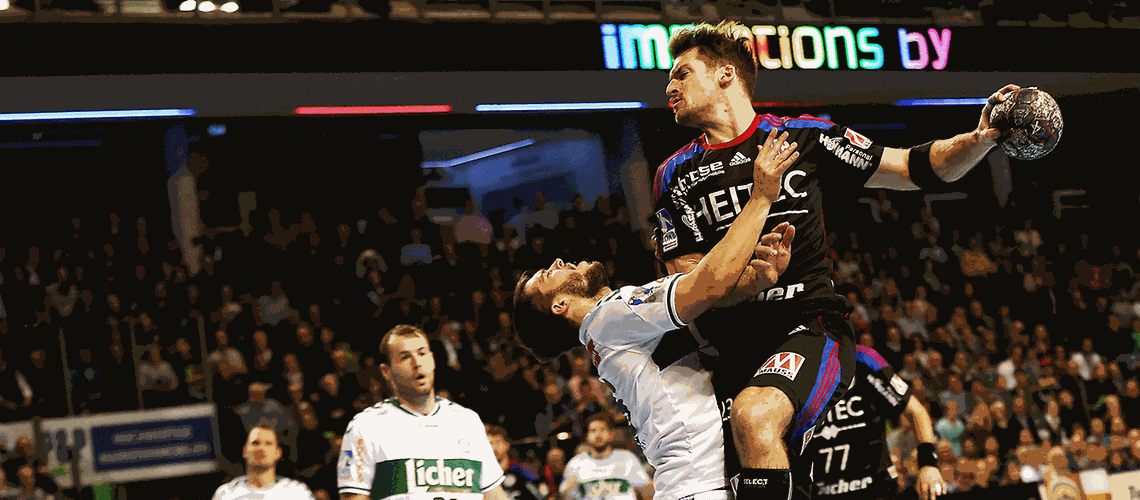 Gummersbach, 02-21-2015
HC Erlangen lost 24:21 (12:10) on the road against VfL Gummersbach after a tough battle. The team of Head Coach Frank Bergemann squandered too many chances in the final spell of a close game and now faces a vital encounter against TSV GWD Minden this Saturday.
Both teams had been weakened by flu during the week, as a result of which the HC started off with Jonas Thümmler replacing Sebastian Preiß as pivot. The visitors from Central Franconia put the first two goals on the board through Ole Rahmel and Nikolai Link. After that, a hard-fought tussle ensued in which neither team was able to open up a crucial gap by the break. Just before half-time, HC Erlangen conceded two goals in succession despite having an extra man and so went into the dressing room trailing by 12:10.
A crucial phase followed directly after the restart. The home side form Gummersbach capitalized on two lapses in concentration in Erlangen's covering and increased its lead to four. The HC continued to trail for a long time, until new signing Nicolai Theilinger got his side back to within one goal with ten minutes left. At the death, the HC was not able to seize its chances and VfL Gummersbach made the decisive goals in a tight and extremely tense final spell to run out deserved winners by 24:21.