Nuernberg
Erlangen loses to club world champions Berlin Foxes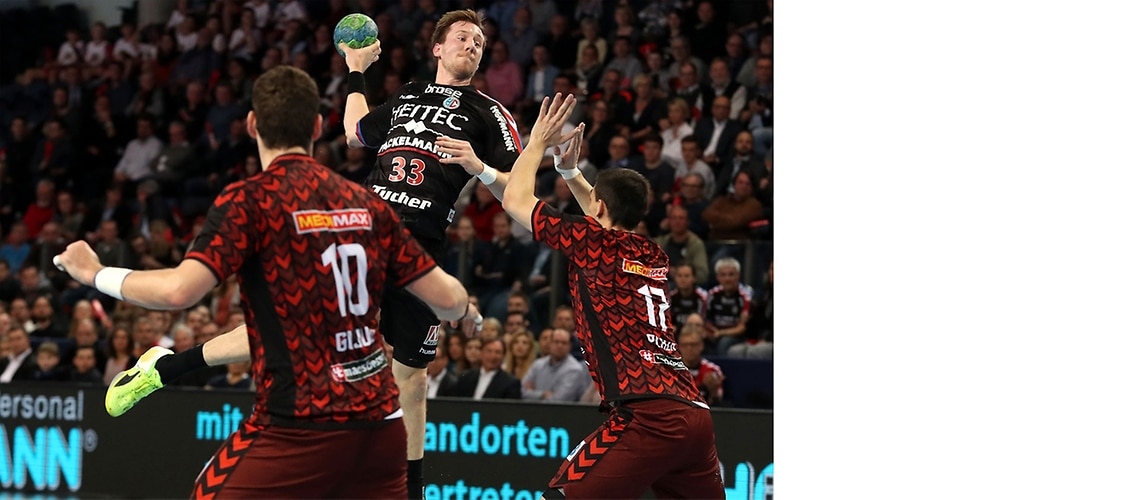 Nuernberg, 03-09-2017
HC Erlangen lost its home game against Berlin Foxes by 21:29 (8:12). The team of Head Coach Robert Andersson is still ninth in the DKB German Handball League with 22 points and now has a break until March 24 as the German national team is on duty.
After two defeats, the league newcomers had set their sights high in front of their home crowd and wanted to keep both points in Franconia. However, they were up against a team that is one of the very top clubs in the "world's strongest league" – and not just since the current season. Erlangen was greatly improved in defense and hardly allowed any successful actions in attack by the visitors in the first quarter of an hour. Silvio Heinevetter was in very good form between Berlin's posts and ensured that the HCE was not able to pull away in the opening. In the next spell, the two teams were completely evenly matched, until the time of the club world champions came with five minutes to go to half-time. Berlin Foxes surged 8:12 ahead by the break and then stepped up a gear in the second half.
A run of 5 goals without reply in the space of three-and-a-half minutes decided the encounter in favor of Velimir Petkovic's team and stretched the gap to nine. HC Erlangen was not able to strike back after this short phase against an opponent that was on top of its game. The Foxes maintained their lead up to the end and so took both points away with them from the Nürnberger Versicherung Arena.
The DKB German Handball League now has a break, as the German national team will be playing Sweden twice. Two of HC Erlangen's players will be in the German squad for the encounters on March 18 and 19: Nicolai Theilinger and Ole Rahmel. HC Erlangen's next game is on the road at SC DHfK Leipzig on March 24.