Moscow
Euroleague: Brose Baskets lose in Moscow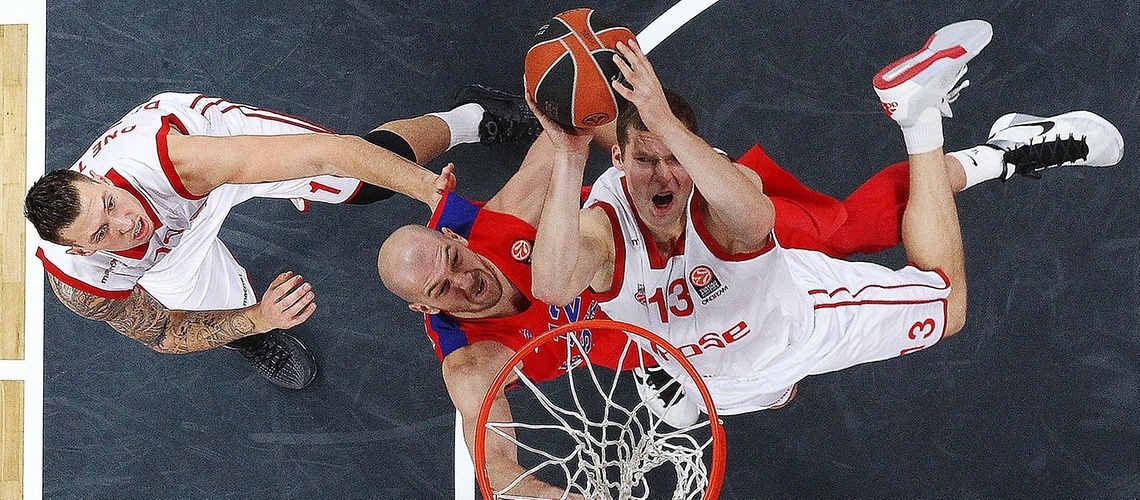 Moscow, 01-28-2016
Moscow has not been a good hunting ground for Brose Baskets this season: the team of Head Coach Andrea Trinchieri lost its third game this season against the Russian army club 70:91 despite a strong 10:0 start – unfortunately Bamberg's eleventh defeat out of eleven encounters against CSKA in its history.
In the group stage of the Euroleague, Brose Baskets was able to keep both encounters evenly poised, with the side from Russia only deciding both games in the final minutes. But in the third duel, CSKA were soon more than a match for Trinchieri's team. The team from Upper Franconia got off to a strong start, as Brad Wanamaker (11 points) and Darius Miller (7) put their side 10:0 in front. CSKA's Head Coach Dimitris Itoudis responded right away and put a second playmaker on court in the shape of Milos Teodosic. And in particular when Teodosic and the French ex-NBA professional Nando de Colo brought CSKA together, they managed to score easy points against Bamberg's defense. Due to the long journeys (this was its second game in Moscow in the space of six days), Trinchieri's team lacked the mental freshness to close down its defense against what is probably the best playmaker duo in the Euroleague. CSKA equalized within three minutes (17:17), then went 25:21 ahead, but Patrick Heckmann with a bucket from beyond the arc and a lay-up plus bonus free throw was able to snatch the lead back for Bamberg (31:29). But after that, Trinchieri's players were powerless against the perfectly prepared team, which is backed by a budget of 40 million euros. The home side exploited every mistake, no matter how small, and produced a commanding 26:4 run to surge into a 55:34 lead at half-time.
After the break, CSKA extended the gap to 62:34, before Nikos Zisis (12 points) and Elias Harris (11) reduced the deficit to below the 20-point mark again (70:88). As early as midway through the third period, both Head Coaches used the depth of their benches and Bamberg's talent Aleksej Nikolic was able to display his abilities for a period.
Andrea Trinchieri commented: "Moscow was simply superior to us in all respects. After its defeat in Vitoria, CSKA played extremely hard and physically against us. It built its lead in the second period and we didn't find the right tools to strike back. It's understandable that we're no match for Moscow's talent, since it's probably Europe's most talented team. However, we have to play better than we did in this game."
Brose Baskets now face a Franconian derby against s.Oliver Würzburg on Sunday, January 31, 2015 (tip-off: 5 p.m.). Bamberg has a clean sheet against the club from Lower Franconia to date: 7 wins out of 7 since Würzburg was promoted to the top flight in 2011.