Hagen
HC Erlangen is back in the top flight!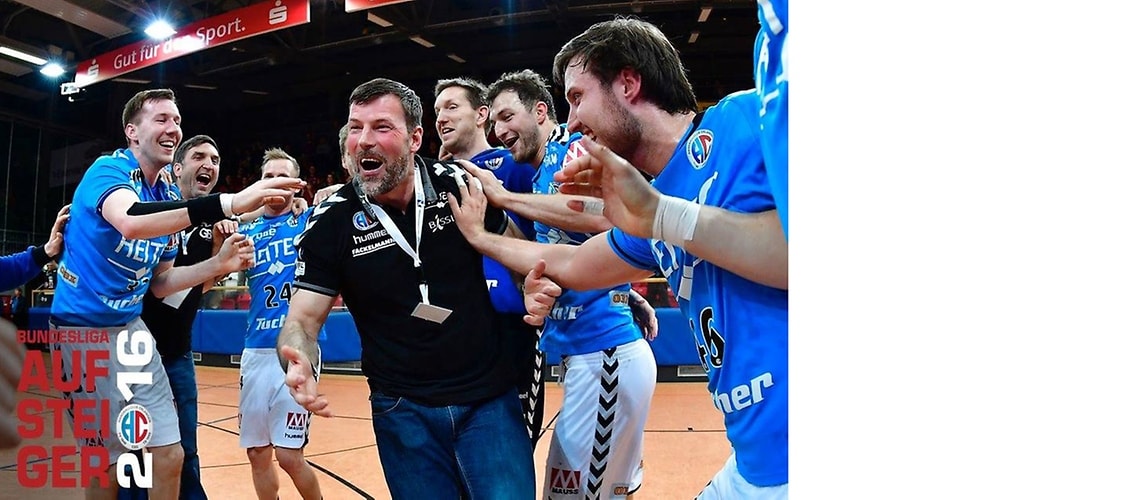 Hagen, 04-26-2016
A commanding 33:26 (15:11) victory has sealed HC Erlangen's return to the "world's strongest league."
Erlangen's handball club, which Brose has sponsored since 2014, has gained promotion to the top division in German handball with six match days left on the season. Even before the game, you could tell from the attitude of the German league side from Franconia that there would only be one club to walk off court as winners. The HCE started the encounter aggressively and with great focus. To begin with, the visitors from Hagen used extremely offensive covering to try and disrupt the league leaders as they built their moves. Erlangen was unimpressed and led by 7:4 after 14 minutes. VfL Hagen never got closers than two goals to the future first-division side in the first half. Three goals shortly before half-time meant HC Erlangen went in with a 15:11 lead.
After the break, the home side from Central Franconia stepped up a gear to stretch its lead to seven goals after just under 40 minutes. And, as demanded by Robert Andersson going into the game, his players did not let up one bit. In front of 150 ecstatic fans, the defense boarded up its goal and at the other end Ole Rahmel, Nicolai Theilinger and Jonas Link sealed the game. When the final buzzer sounded at 9:24 p.m. in the Enervie Arena, there was no holding them anymore. HC Erlangen is back in the 1st division.