Leipzig
HC Erlangen loses at SC DHfK Leipzig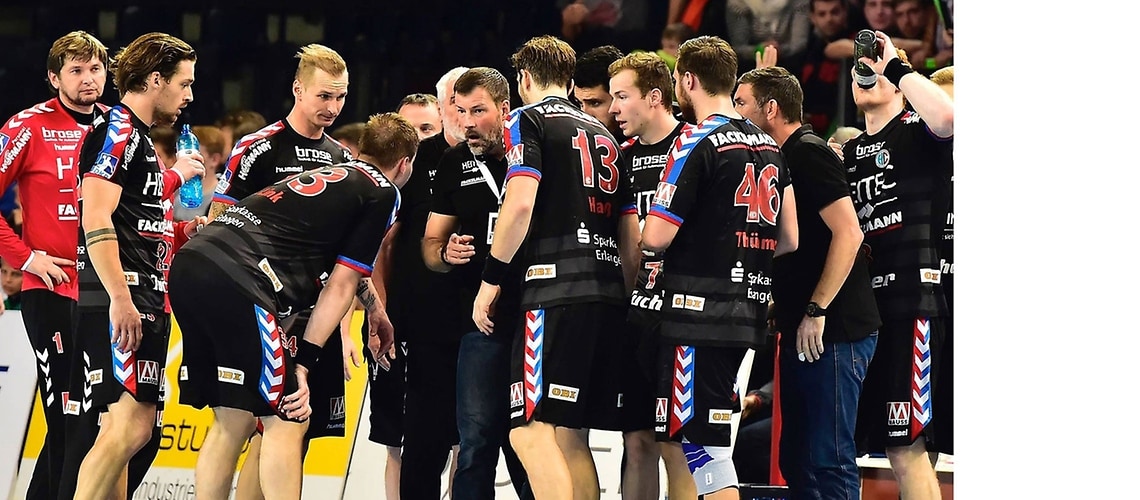 Leipzig, 03-24-2017
HC Erlangen lost its game on the road against SC DHfK Leipzig by 29:25 (17:12). The team of Head Coach Robert Andersson displayed great morale, especially in the second half, and was close to snatching a point against the sixth-placed team in the DKB German Handball League.
The game began as the first division club from Franconia had expected. The home side from Saxony went ahead thanks to its familiar fast-paced play and so was able to open up a gap between it and HC Erlangen relatively quickly. The visitors initially found it difficult to come to terms with Leipzig's offensive covering and so kept on falling prey to fast breaks. The home side's wings in particular scored reliably in this phase and did not give Erlangen's goalkeeper Nikolas Katsigiannis a chance. After that, the HCE increasingly got a grip of the game and was also more penetrating in offense. As a result of the first quarter of an hour, HC Erlangen went in at half-time trailing by 17:12 in the Arena Leipzig.
HCE raised its game significantly after the break. Mario Huhnstock was brought on by Andersson, got into the game right away, parried a number of shots by the other side and so helped his team get back into the encounter. Erlangen clawed back goal by goal to reach the situation it had wanted to be in before the game. Leipzig's strength began to dwindle and Erlangen kept on getting closer to equalizing. However, a really poor seven-meter penalty haul (0/5) and simple mistakes meant the league newcomers from Franconia were not able to take a point away with them.
HC Erlangen faces its next game in the DKB German Handball League against TBV Lemgo in the Nürnberger Versicherung Arena in a week's time. The throw-off on April 2, 2017, is at 7:45 p.m.