Würzburg
HC Erlangen wins franconian derby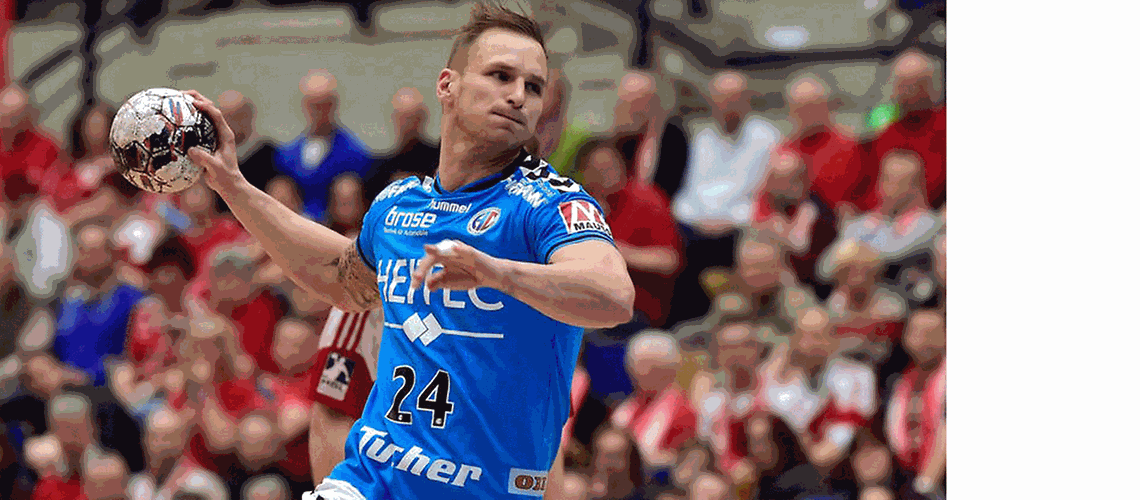 Würzburg, 04-17-2016
HC Erlangen won its home game against DjK Rimpar Wolves by 25:24 (14:11) on Sunday evening.
The German league club from Franconia thereby strengthened its hold on top spot in the table and took its next important step toward gaining promotion back to the top flight right away.
Everything was set for HC Erlangen's fourth Franconian derby this season in a very full s.Oliver Arena in Würzburg. The visitors from Central Franconia started the 32th game of the current season in composed and highly focused fashion. HC Erlangen only allowed the Wolves from Lower Franconia to take the lead once in the whole game with the opening goal. Three goals in a row put the HCE in front and the league leaders never let their opponents back in touch. The lead grew to five at one stage in the first half and, in the manner of a top team, Erlangen always had the right answer to the efforts of the up-and-coming rival from Rimpar. Both teams went in at half-time with the score at 14:11.
After the break, the 2,728 spectators in the s.Oliver Arena saw a battling home team that was often thwarted by the extremely agile and hard-working HCE defense, ably backed once again by goalkeepers who kept the top-of-the-table side on the path to victory. The visitors always kept the DjK at an arm's length, until Rimpar closed the gap to one in the final minute. But no more than that!
HC Erlangen aims to capture its 17th home win a row in the Nürnberger Versicherung Arena this Friday against HF Springe. The tip-off is at 7 p.m.
Robert Andersson, Head Coach of HC Erlangen, commented: "We turned in a very attractive display today, especially in the first half, on the foundation of a strong defense. The squad worked together outstandingly today and we're happy to have won the derby."