Spielberg, Austria
Perfect weekend for Christian Engelhart at the Red Bull Ring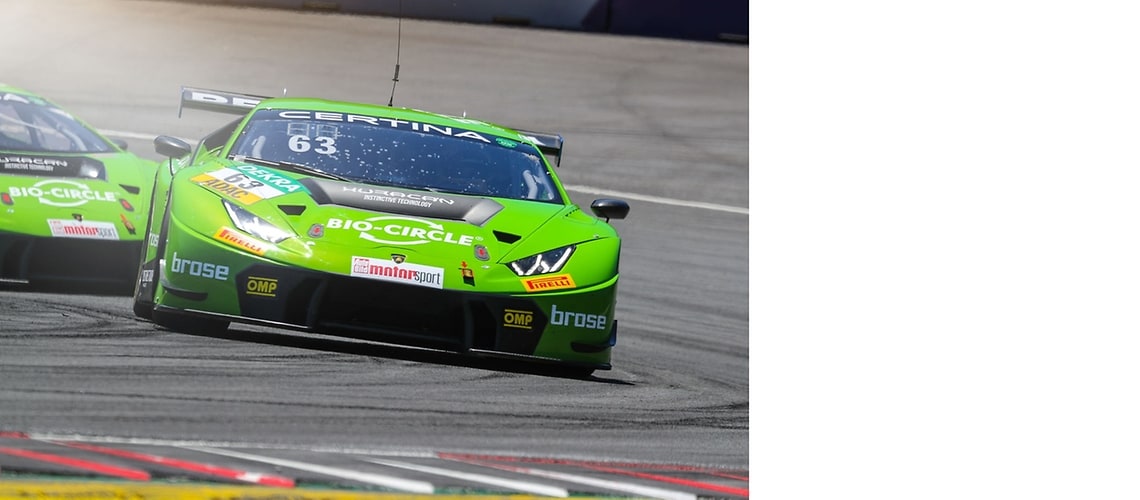 Spielberg, Austria, 06-11-2017
Outstanding! That is the best way to describe the weekend for Rolf Ineichen and Christian Engelhart in the ADAC GT Masters at the Red Bull Ring in Spielberg. A commanding win in the Sunday race means the duo have closed the gap to the championship leaders.
In qualifying on the Sunday morning, Christian laid the foundation for a very strong victory together with Rolf and the entire Grasser Racing Team (GRT). "We managed to produce a fabulous lap in qualification and so I was able to start the race from pole position."
He got off to an ideal start on what is probably Europe's most idyllic racing track. From the front of the pack, Christian was not only able to dictate the pace when the light turned green, but also open up a gap, which the green GRT Lamborghini Huracan GT3 with the number 63 maintained in all duels against the pursuers.
The lead when the pilots changed midway through the race was therefore sufficient. The handover went perfectly again – a further ideal aspect of the day on the Alpine track. "Fantastic. Everything came off, every went smoothly and, like the day before, we were able to achieve the minimum stopping time optimally."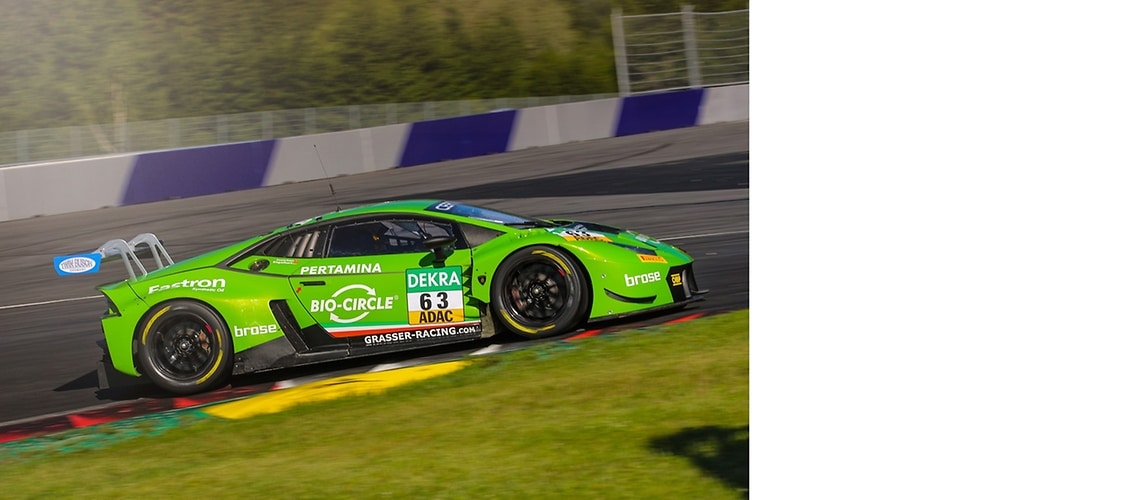 Thrilling final spurt – supreme performance
There was excitement in the second part of the race when Rolf had to cope with the challenge of the current DTM leader Lucas Auers. The latter was a guest entrant and the closest pursuer of the GRT duo, but was never able to close the gap to the winning green Huracan to less than six seconds.
Of course, we were following the race nervously and kept our fingers crossed in the box. We saw what challenges Rolf faced and hoped all the time that our car would cross the line first. At the end of the day, everything went well on our team's home turf and there can't be a better result than a win," is how Christian sums up the weekend.
The duo now has 42 points, just four behind the third-placed pairing in the championship. Together with their teammates, they were able to move into second in the manufacturers' championship, meaning Rolf and Christian have built a very good springboard for the coming second half of the season after three weekends of racing.