Kiel
HC Erlangen loses to THW Kiel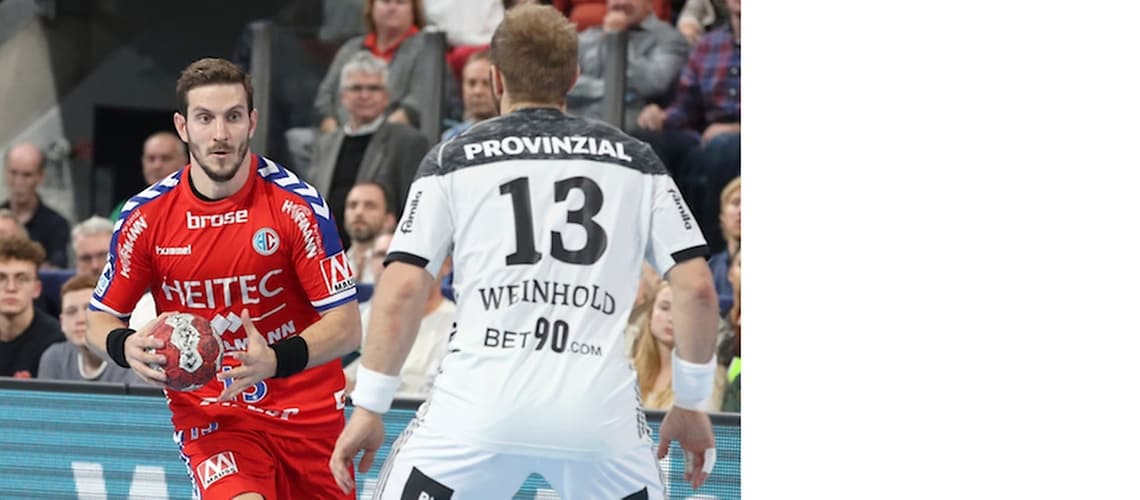 Kiel, 03-15-2018
HC Erlangen lost its game on the road against THW Kiel, the club that holds a record number of German championship titles. The team of Head Coach Aðalsteinn Eyjólfsson lost to the top European club from Schleswig-Holstein by 24:29 (12:15).
Before the encounter at THW Kiel, Aðalsteinn Eyjólfsson reminded his team of the values that make it what it is. The players led by captain Michael Haaß had listened attentively to their Head Coach and, unlike in the home game against TVB Stuttgart, put on an aggressive and passionate display. After its defeat in Magdeburg, Kiel was under pressure to win so as to keep in touch with the leaders in the DKB German Handball League. The opening spell saw an evenly poised encounter that was dominated by both defenses. Between the posts, Erlangen's Gorazd Skof and Kiel's Niklas Landin were able to produce several fine saves in the first 15 minutes. The Champions League participants then stepped up their intensity sharply. In particular, the Zebras' playmaker Miha Zarabec kept on posing problems for the defense of the Central Franconian club. The nimble center constantly broke through on the semi-left side of the HC's defense, provoking a foul and earning a seven-meter penalty on multiple occasions. The THW led by six goals with ten minutes left before the break, before HC Erlangen got back into the game. In the final minute of the first half, Christoph Steinert, who was once again his side's top scorer, even had the chance to reduce the gap to two points at half-time.
The top coach Alfred Gislason found the right words in the break. Kiel did not concede a goal for almost eight minutes and played almost as if possessed in offense. Unlike in the last home game, HC Erlangen now showed that it has taken a huge portion of the values demanded by its Head Coach to heart. The first-division club from Franconia caught up swiftly goal by goal and had reduced the deficit to four goals by midway through the second period. In this spell, Erlangen's goalkeeper Skof hit the post twice and the large crowd in the Sparkassen Arena realized that Erlangen had not written off this game. At the end of the day, HC Erlangen succumbed to the individual class of its opponents, but the team can go with heads held high into its next home game against FRISCH AUF! Göppingen in the ARENA NÜRNBERGER Versicherung on March 24 (throw-off: 8:30 p.m.).