Paris
French Open: Krawietz and Mies defend their title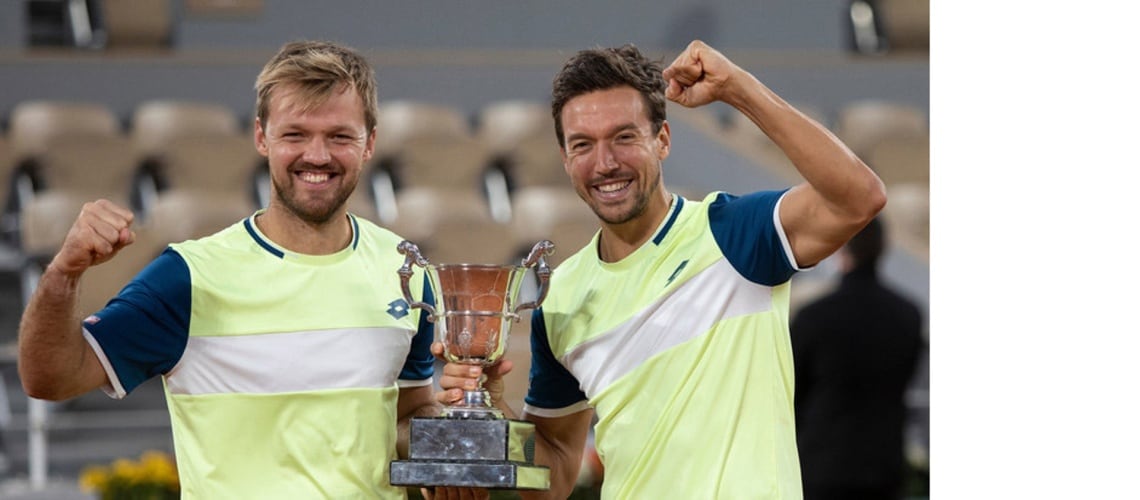 Paris, 10-10-2020
Kevin Krawietz, who is sponsored by Brose, and his doubles partner Andreas Mies have managed a feat Boris Becker once termed "almost impossible": to defend a French Open title. The two Germans produced an incredibly commanding performance to defeat the Croatian/Brazilian duo Mate Pavic/Bruno Soares in two sets (6:3 and 7:5) in the final. Congratulations!
The German duo claimed the doubles title in France in June 2019, their biggest success up to then and the first German victory in the doubles at a Grand Slam tournament in 82 years. Only three other men's doubles pairings have managed to defend their title since 1968, the year that saw the start of the Open Era in tennis. The two successive title wins by Krawietz/Mies mark a historic milestone in German tennis and are an achievement that no other German professional has accomplished.
Krawietz/Mies had to ward off three match balls in the last 16 against the French duo Benjamin Bonzi/Antoine Hoang, but then improved from match to match, turning in extremely convincing performances. "Once we find our strength on court, we're very difficult to play against and really hard to beat," stated Mies – and that proved to be true.
They have competed together in the French Open twice and captured the title twice – a record of 12 matches and 12 victories. In eight Grand Slam tournaments since Wimbledon 2018, when the two teamed up for the first time and still even managed to reach the last 16 despite having to qualify, they have now won two and reached the semi-finals in another (the 2019 US Open).
Krawietz and Mies are therefore still unbeaten at this legendary clay court tournament – a feat not even Rafael Nadal can boast. "Thank goodness Rafa doesn't play in the doubles," joked Krawietz in an exclusive interview with Eurosport.
Here you can find highlights of the game.
Source: eurosport.de