Gröbming
Brose Motorsport: Successful start to the season at the Planai Classic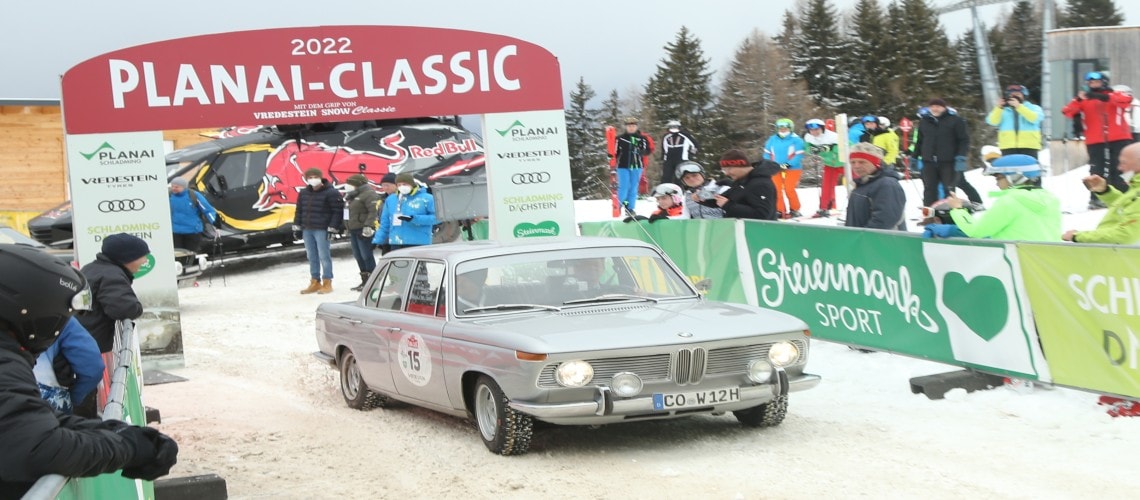 Gröbming , 01-08-2022
The Brose Motorsport team kicked off the 2022 motorsport season at the Planai Classic. 52 teams from four nations had entered for the 25th edition of the traditional winter rally in the Schladming-Dachstein region. Over three days, 200 kilometers in target time were on the agenda.
Nighttime temperatures of up to minus 10 degrees made for slippery ice on the narrow side roads of most of the special stages: excellent wintry drift conditions for the skilled drivers of the classic vehicles.
Michael Stoschek (Ahorn) and Philip Späth (Berlin) used a BMW 1800TI, built in 1964, with 160 hp for the first time.
On the first stage of the event, the ascent to the Dachstein at an altitude of around 1,700 meters, the Brose team finished fifth overall and consistently defended its position among the top 15 teams on the following stages.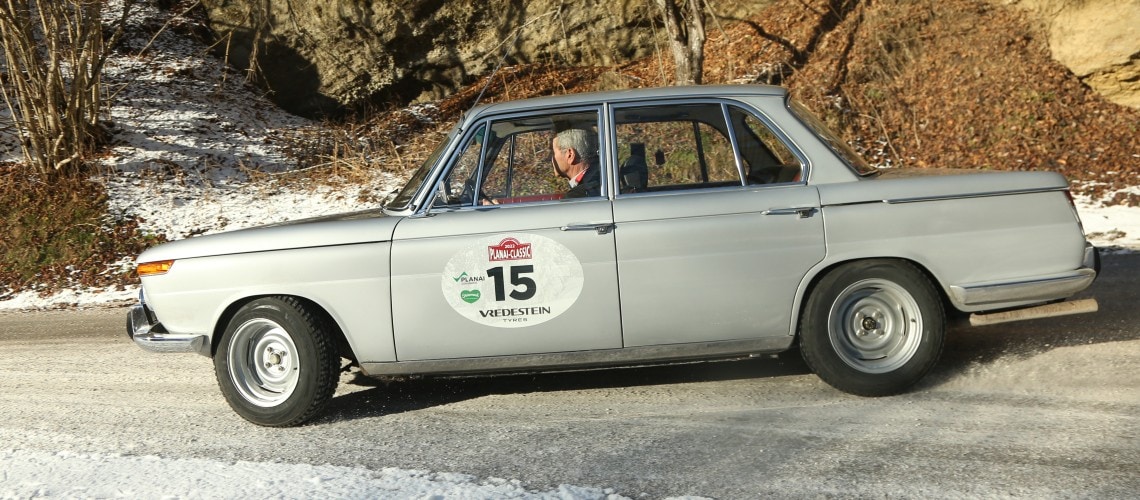 On the second day of the rally, the sun was shining brightly. In front of the unique Alpine panorama, Stoschek/Späth took eighth place overall after setting the best time on the Pichlarn special stage.
On Saturday, the highlight of the event was the ascent of the Planai, Schladming's local mountain. On the way to the summit, the route not only ran along the ski slope, but also under it through several tunnels: a highlight for the enthusiastic spectators.
As the team did not take part in the final test at the Planai Stadium, Stoschek/Späth missed out on victory and finished in 3rd place in the group of 17 participating vehicles built between 1940 and 1964 - a successful start to the upcoming season.
The next outing for the Brose Motorsport Rally Team is scheduled for the Rally Clásico Isla Mallorca from March 10 - 13.