Kaltenkrichen
Perfect end to the season: Patrik Dinkel wins Atlantis Rally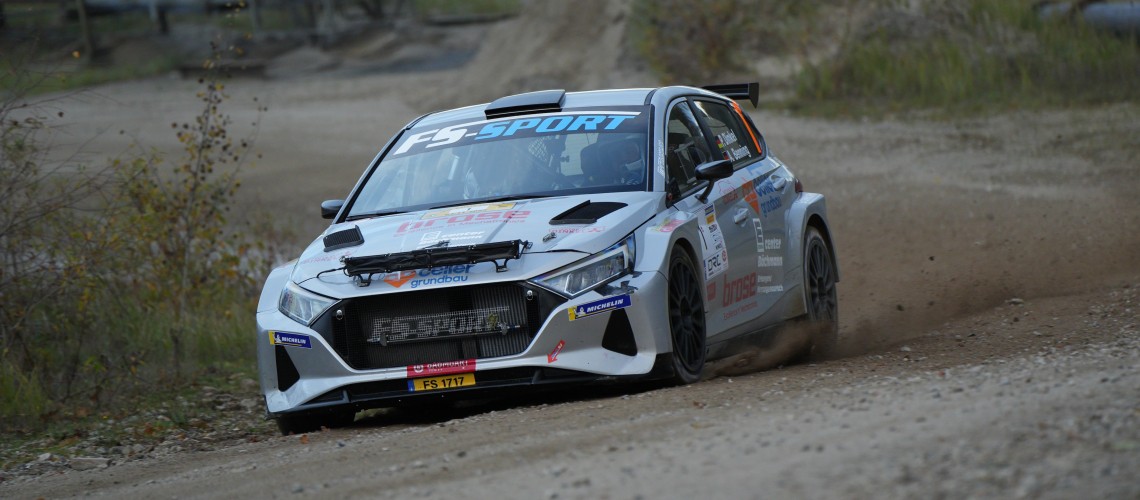 Kaltenkrichen , 11-04-2023
High in the north of Germany, around 40 kilometers north of Hamburg with start and finish in Kaltenkirchen, the Atlantis Rally took place last weekend.
Right from the start, 26-year-old Patrik Dinkel (Rossach) and co-driver Alexander Benning (Oberhausen) took the lead in the Hyundai i20 N and won ahead of Nico Knacker and Thomas Puls.
Four challenging special stages, each of which had to be completed twice, with everything that makes a rally driver's heart beat faster, awaited the newly formed duo on the routes between Kaltenkirchen and Bad Segeberg: "We needed a few kilometers to get used to the first stage, but it was still enough to set the first fastest time," said a beaming Patrik after the start. "In addition to many dry sections, there were some damp corners with mud, plus the constant change of pace between fast sections and technically very demanding combinations of bends. That didn't make it easy for us at the first start up here," summed up co-driver Alexander Benning as the duo reached the half-time break in the overall lead.
Ten overall victories in the 2023 season underline the impressive development of the young rally driver from Rossach near Coburg, who will now devote himself to planning the upcoming season together with his new co-driver, Alexander Benning.