Oschersleben
ADAC TCR Germany: Tiago Monteiro 2nd on the podium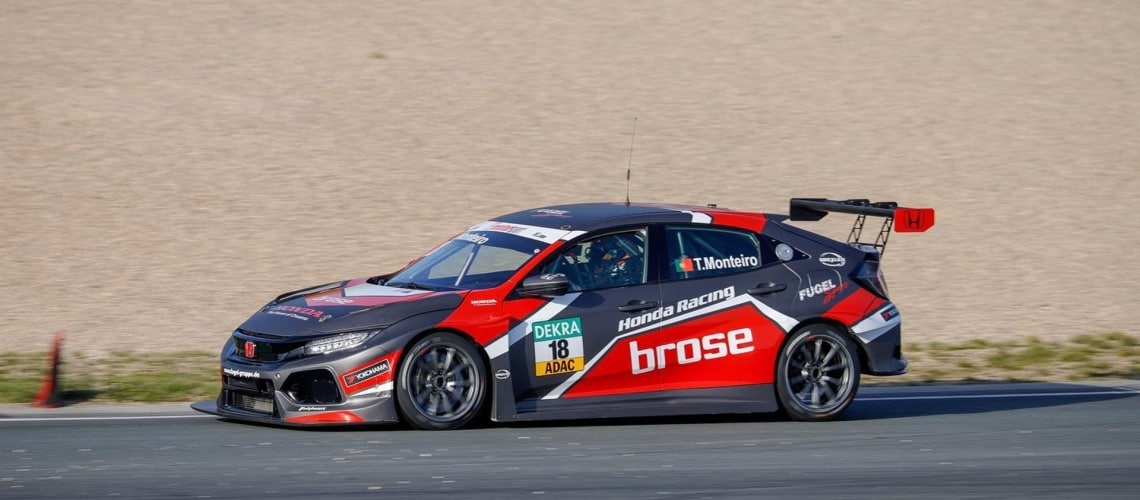 Oschersleben, 11-08-2020
Between the final two rounds of the FIA WTCR World Touring Car Cup, Tiago Monteiro took part in the TCR Germany final at the Oschersleben circuit. Responding enthusiastically to the invitation from Honda Germany and Team Honda ADAC Sachsen, Tiago made an exceptional debut in the championship by climbing up onto the second step of the podium in race one after starting from the same place on the grid.
Despite an additional 20 kg ballast, allocated to Tiago due to his status as guest driver, the Portuguese racer got off to an excellent start and just narrowly missed out on victory.
Tiago set the second fastest time in the second round of qualifying, 87 thousandths of a second from pole position. But, by virtue of the reverse grid, he started from 7th place in race two. Once again, he had a great start and was soon overtaking competitors when one fell back on him and sent him into the barriers.
Despite a frustrating end to the weekend, Tiago was very satisfied with the work done at Oschersleben. "Qualifying went well and I managed to adapt to the track very easily. In the end, I was less than a tenth from pole in the first race. I got off to a good start and constantly fought for first, but unfortunately, I couldn't get past. In the second race, I started from seventh because of the reverse grid. I got off to another good start but the leading runners didn't start very well and ended up sandwiching me and I hit the wall. Too bad!" he explained.
Tiago is delighted with the experience and the invitation from Honda and the Honda ADAC Sachsen team. "I would like to thank them both for this opportunity. It was good to see Dominik Fugel step onto the podium twice and win one of the races, although he did not ultimately win the championship. It was very close. I will now go back in Aragon for the final meeting of the FIA WTCR".