Braunschweig
Basketball Bundesliga: Bayreuth loses in Braunschweig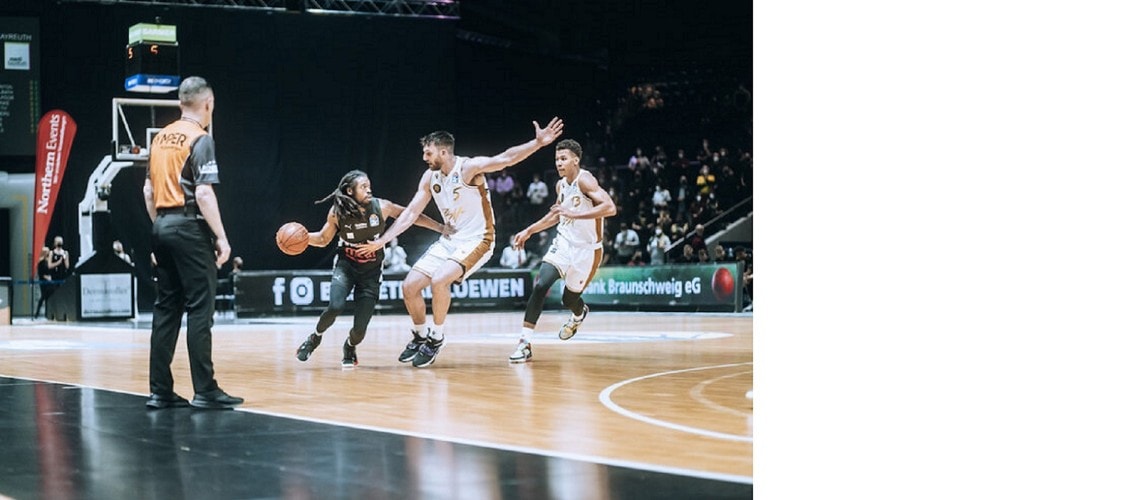 Braunschweig , 12-18-2021
The team of Head Coach Raoul Korner was noticeable in front of 1,236 spectators in the Volkswagen Hall the approximately 7,000 travel miles to the game in the FIBA Europe Cup and the current absences. With a clear 62:99 (34:49) defeat, the team had to admit defeat to the Lions from Braunschweig.
The first minutes of the game clearly belonged to the hosts. Thanks to a strong performance by David Krämer, who hit two three-pointers in a row at the start, the Lions quickly took a 12:7 lead. However, the Bayreuth team also gradually found its game and was able to equalize the score after eight minutes (18:18). By the end of the first quarter, neither team was able to pull away. The Braunschweig team went into the first quarter break with a slim 24:22 lead.
With an 8:0 run, the Lower Saxons opened the second period of the game and forced medi Head Coach Raoul Korner to a timeout. However, the short discussion did not have the hoped-for effect, as the Lions now pulled away point by point. Since medi's scoring rate also remained below expectations, they had to give up the second quarter with 12:25 and so it went into halftime with 34:49.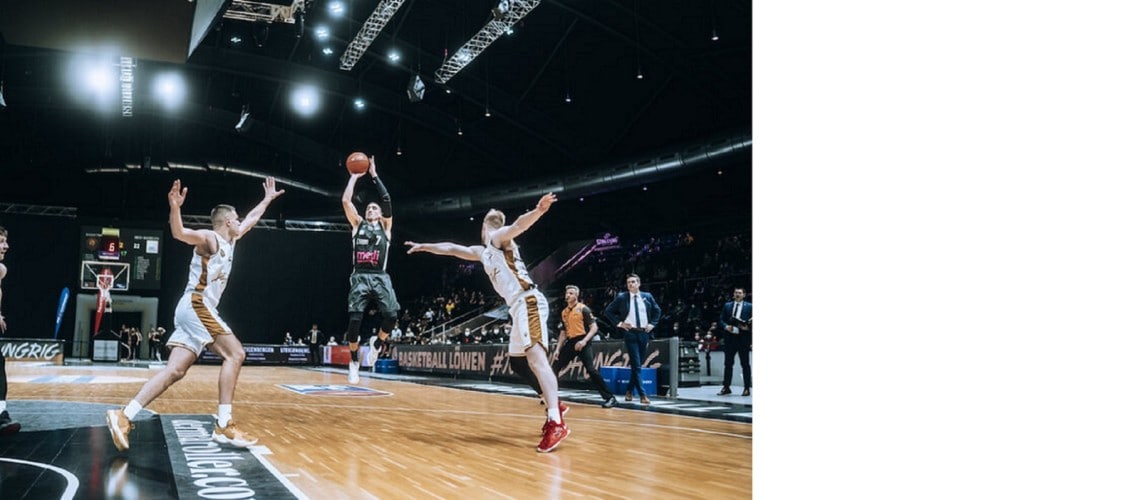 With a 10:0 run, the team from Lower Saxony spurred into the second half and set the course for victory. To make matters worse, medi Head Coach Raoul Korner had to leave the Volkswagen Halle after two technical fouls and was now replaced by his assistant coach Mauricio Parra. As medi bayreuth's game continued to be too error-prone, the score after 30 minutes was 75:50 for the Basketball Löwen Braunschweig.
Also in the final section, the Braunschweig team pulled through their game consistently, while on Bayreuth's side the tanks were completely empty.
"Congratulations to Braunschweig for the clear and deserved victory. They played well and caught us at the right time. I have to compliment my team, though. The program we played in the lineup over the last few weeks and also with the results - that was magnificent. But at some point you reach a natural limit and we had reached it in the last few days," said Head Coach Raoul Korner after the game.
Already next Wednesday evening the Telekom Baskets Bonn are guests in the Oberfrankenhalle. Jump to this game of the 12th matchday is at 18:00 clock.
Source: www.medi-bayreuth.de