Bamberg
Basketball Bundesliga: Brose Bamberg finishes off Ulm with 97:77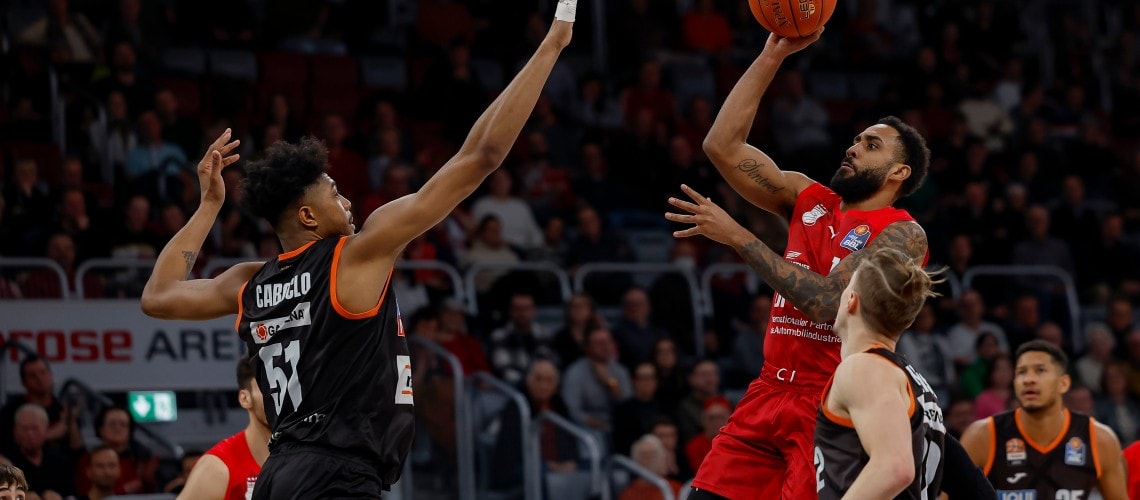 Bamberg, 02-14-2023
Wow, that was strong! Last night, the Amiel team rolled over the team of Bamberg's former player Anton Gavel with an outstanding 97:77. Only the direct comparison, which could be important with Ulm in the fight for the playoff places, Bamberg did not get despite an interim 23-point lead, it ended in a draw.
Yago Mateus dos Santos, who had outscored Bamberg by 33 points in the first leg, was given no room to develop by the Amiel boys. The gallant defense forced the Bamberg Ulm to many mistakes in the offense - and were able to score immediately with quick attacks themselves. Bamberg turned the 0:3 after the first attack into a 13:3 with a strong 13:0 run - and eight points from Jaromír Bohačík. The four minutes before the break belonged to the Upper Franconians again. Amir Bell scored five points and Christian Sengfelder and the strong Kevin Wohlrath secured a close 42:41 at halftime.
The Amiel team reacted strongly after the departure of Patrik Miller: Amir Bell prepared brilliantly, Spencer Reaves hit two three-pointers, Kevin Wohlrath added a distance throw - 53:45, when Miller came back into the game. With his first points of the game, Gerel Simmons, who had been rather inconspicuous until then, ensured another double-digit lead, which Bamberg did not relinquish. On the contrary - Simmons threw two more three-pointers at the beginning of the fourth quarter, the defensively strong Patrick Heckmann added a three-pointer, Bamberg was ahead 80:64 with seven minutes to go. And the Amiel boys did not let up, felt that against now tired Ulm even the direct comparison was in.
Top scorer Patrick Miller brought Bamberg over the 20-point threshold for the first time at 94:72, Reaves even increased the lead to 97:74 with 31 seconds left. Ulm had only two free throws left, the first was made, the second missed. But the guests grabbed the offensive rebound and Dos Santos was able to shoot a basket - 97:77, the tie in the direct comparison, the tiny malus of a perfect Bamberg basketball evening.
Oren Amiel (head coach Brose Bamberg): "If we are good defensively and disciplined, we are also good offensively. That's a fact. I'm glad that we played well at the back and in front today and secured the win as a result."
After the 17-day international break, Brose Bamberg will be challenged away at Veolia Towers Hamburg on Friday, March 3, 2022.