Bamberg
Basketball Bundesliga: Brose Bamberg loses and is not in the play-offs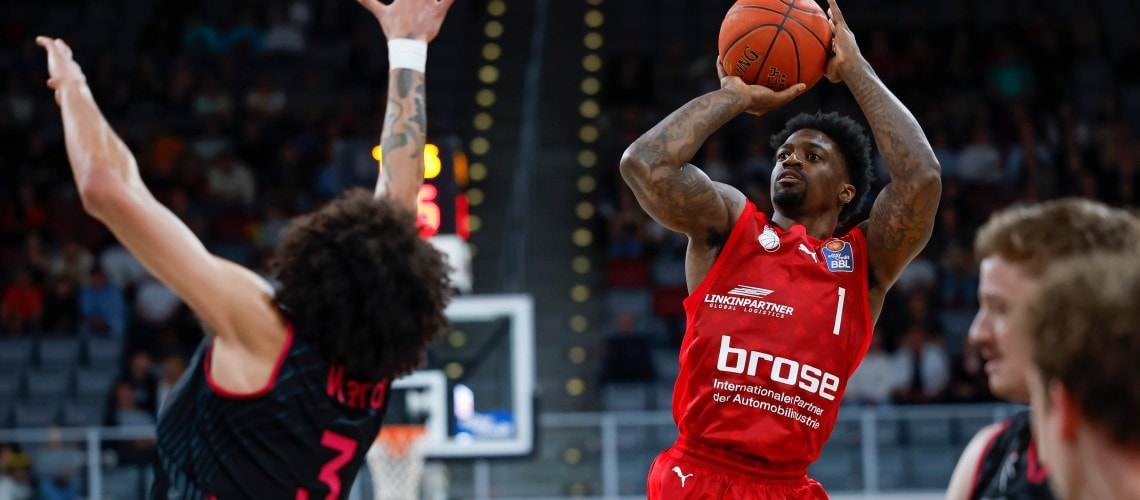 Bamberg, 05-04-2023
Now it is certain! Due to the 75-102 home defeat against the league leader Telekom Baskets Bonn, Brose Bamberg will not be in the playoffs of the Basketball Bundesliga for the first time in 21 years.
In the first quarter, there was not much going on offensively for both teams - the Amiel team hit only one third of all throws to the Bonn basket, the guests were only marginally better with a 37 percent throw rate. Nevertheless, the Bonn team managed to pull away from 8:9 to 8:16 thanks to a 0:7 run before the end of the quarter. Spencer Reaves cut the gap to 12:18 at the end of the quarter, Solomon Young hit a three-pointer to make it 15:16 and thanks to Patrick Heckmann's committed defence and his basket, Bamberg took a 25:23 lead. Bonn played its fast combination game with the season "MVP" TJ Shorts Sebastian Herrera, and within two minutes Bonn was again ahead by eight points. The next basket by Patrick Heckmann was followed by another 0:12 run by Bonn. They went into the dressing room with an already decisive 31:47.
The 3,600 Bamberg fans hoped for a revival of the Amiel team after the change of ends - but were bitterly disappointed. The hosts conceded 39 points with another indisputable defensive performance. After a 0:15 run, the score was as high as 51:91 at the beginning of the fourth quarter. And the Amiel team was lucky that Bonn then spared their key players and shifted down a gear offensively. Thanks to Patrick Miller's nine points and Chris Sengfelder's eight points, the home team was able to reduce the deficit to 75-102 by the end of the game.
Oren Amiel: "I don't want to talk much about the game. We saw that we can't keep up with a team like Bonn. We want to give the derby win to our fans on Sunday, who have given us great support despite everything."
On Sunday, 07 May 2023, Brose Bamberg will play its last game of the season before the summer break, starting at 3 pm. The guests at the Brose Arena will be local rivals medi Bayreuth from Upper Franconia, who have unfortunately already been relegated.