Bamberg
Basketball Bundesliga: Brose Bamberg suffers 79:89 setback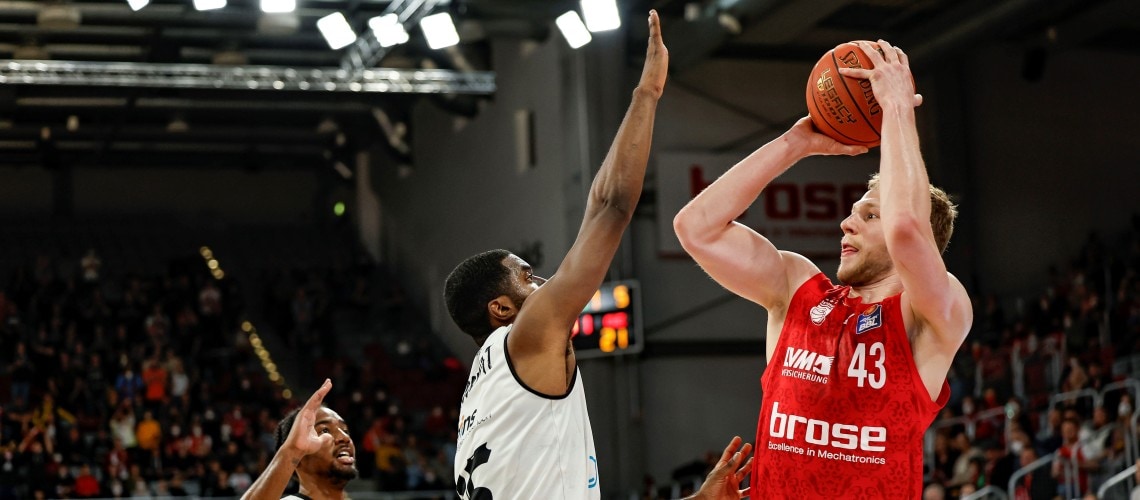 Bamberg, 04-08-2022
After four wins in a row, Brose Bamberg has suffered a major setback in the fight for the play-off places. Bamberg lost 79-89 and are now two wins away from the play-offs with six games left.
Already in the first 120 seconds, sixth-placed Niners Chemnitz made sure that Oren Amiel's boys struggled again - especially in defence. The visitors extended their lead to 7:19 by the middle of the first quarter before Omar Prewitt and Justin Robinson brought Bamberg back to 16:19 to the cheers of the 3,300 fans. Christian Sengfelder opened the second quarter with a beautiful hook shot to make it 18:21. In the following three minutes, Bamberg's offensive alternated between ball losses and missed shots, so that the guests regained the lead to 18:30 and even led 28:44 shortly before halftime. Martinas Geben and Chris Dowe reduced the lead to 32:44 at the break.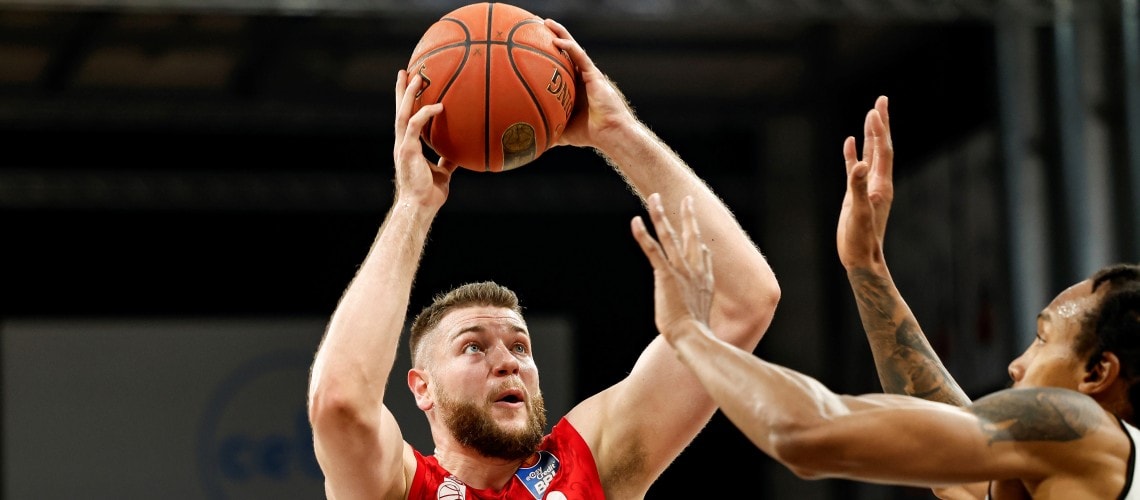 American Omar Prewitt scored ten points in the third quarter with two baskets each and three-pointers. But Chemnitz took the time-out and came back on the floor highly concentrated and with a harder effort: 0:8 until the end of the quarter, 50:63 after the third period. This put a lot of pressure on the Bambergers: the home side missed many threes on the offensive. Top scorer Christian Sengfelder and Justin Robinson did some cosmetic work, but Bamberg could not get any closer than 77-84 with a minute to go.
Oren Amiel (Head Coach Brose Bamberg): "If I have to sum up the game, it's a quick one. Chemnitz was superior to us in all aspects: physically, mentally, everywhere. We have to play harder. The atmosphere was once again terrific. Our fans deserve us to show them more than we did."
On Wednesday, 13 April 2022, Brose Bamberg will play a pre-decisive game in the battle for the play-offs: BG Göttingen will be the guests at Brose Arena from 20:30.