Bamberg
Basketball Bundesliga: Brose Bamberg suffers home defeat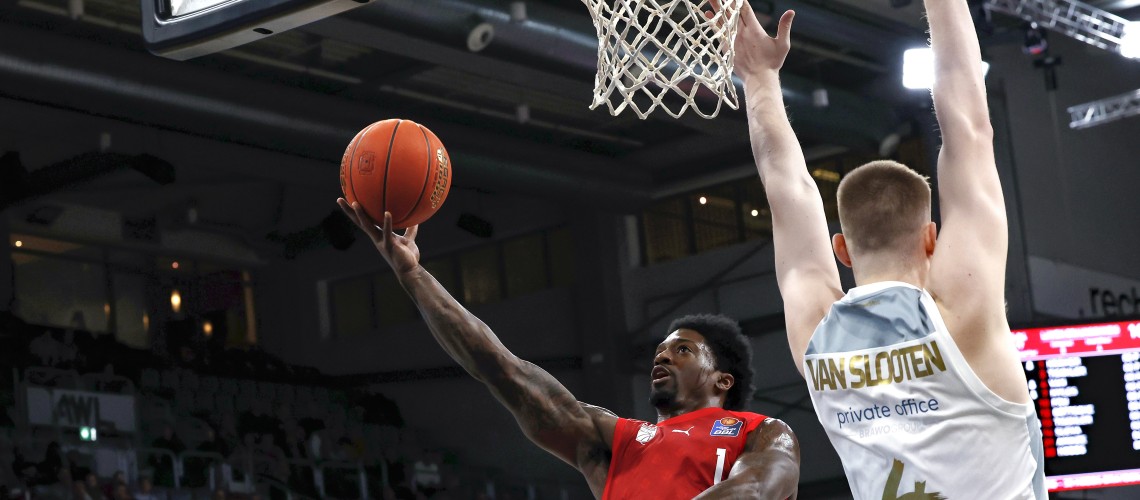 Bamberg, 01-18-2023
That was a disappointment! By losing 83-92 at home to bottom of the table Basketball Löwen Braunschweig, Brose Bamberg missed out on drawing level with the playoff places for the first time this season after victories. Coach Oren Amiel's boys had their problems with the aggressive defense of the stronger Lower Saxons from the second quarter on - after leading 32:22 - and the Lower Saxons turned the game around in the third quarter.
The fact that Bamberg had problems with the new style of play of the guests thanks to two newcomers could already be seen in the first leg four days ago in the Volkswagen Arena - Amiel's team only saved itself with difficulty to an 85:83 away victory. With the substitution of Miller at the 17:10 lead Braunschweig came back to 17:16, coach Oren Amiel brought Miller back immediately. Together with Gabriel Chachashvili, Patrick Miller increased the lead to 27:20 by the end of the quarter, while Gerel Simmons and Patrick Heckmann made it 32:22 for Bamberg's highest lead.
Bamberg was always ahead by one or two points, Braunschweig equalized. But with the increasingly physical defense of Braunschweig, the home side had more and more difficulties with their offensive actions. Much of Bamberg's offense remained piecemeal, more individual actions instead of fast passing prevented a higher lead. After 70:75, a 7:0 run with five points from Gerel Simmons and Jaromír Bohačík seemed to put Bamberg on the winning track, but a ball loss, an offensive foul and two missed throws helped Braunschweig to fight back to 77:82. In the final minutes, the guests let the ball go safely through their ranks and hit virtually every shot.
Oren Amiel (head coach Brose Bamberg): "We were not good, or rather Braunschweig did better than us. We lacked the energy it takes to play this kind of game."
Brose Bamberg's next Bundesliga game is already scheduled for Sunday, January 22, 2023. Starting at 6 p.m., FC Bayern Munich will be the guests at Brose Arena.
For more information, visit www.brosebamberg.de and www.easycredit-bbl.de.