Bamberg
Basketball Bundesliga: Brose Bamberg suffers unnecessary defeat against Crailsheim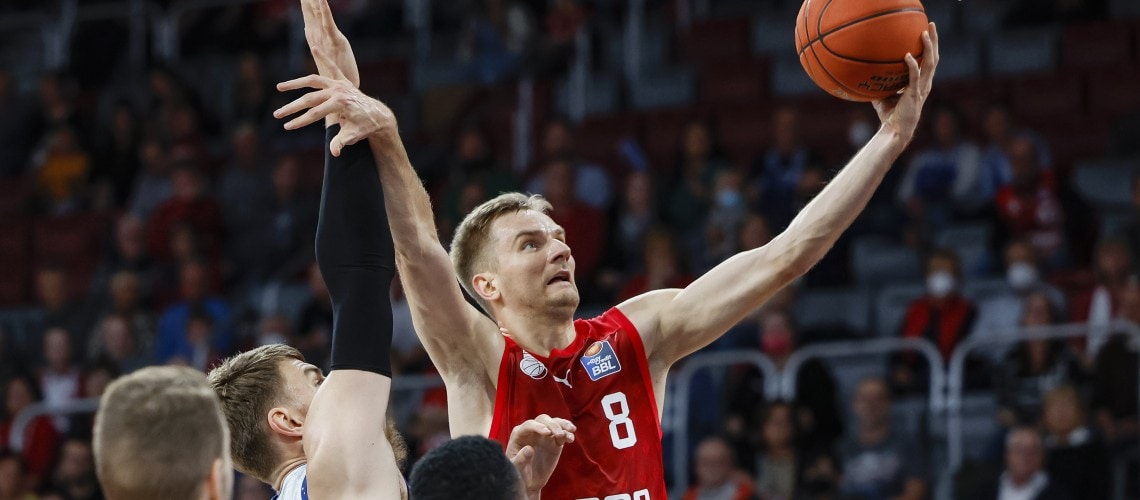 Bamberg, 10-04-2022
The boys from Brose Bamberg had themselves to blame for this home defeat. In the 82-84 loss to Hakro Merlins Crailsheim, Bamberg led by twelve points at one point (62-50) and by five in the middle of the final quarter (75-70). But five ball losses at the end let the guests come close, the rash attacks of Bamberg ran into nothing after Crailsheim's lead.
Bamberg got off to a good start, with playmaker Justin Wright-Foreman knocking down three threes for the visitors in the first five minutes. The guests grabbed five offensive rebounds by the end of the quarter, and thanks to more rebounds and the extra throws, Crailsheim took a 32:34 lead midway through the second quarter.
Despite Bamberg's superiority in the game, the guests did not let themselves be shaken off. An unsportsmanlike foul by Solomon Young was used by Crailsheim for five points in a row, 62:55. After 66:60 at the beginning of the fourth quarter, the guests sensed their chance and defended really hard, especially on the defensive end, and always on the edge of the foul, several times not penalized for Bamberg, but resulting in the loss of the ball. Crailsheim came closer point by point, that 70:69 countered Spencer Reaves with the three-pointer to 73:69. Two ball losses later Crailsheim equalized, after the 80:78 by Vaidas Kariniauskas everything went wrong for four attacks. Justin Wright-Foreman was supposed to fix it for the Bambergers, the playmaker took the last four throws after the 80:82 alone, only one of them landed in the basket, too little, 82:84 defeat.
Oren Amiel (head coach Brose Bamberg): "I am very frustrated. When the game is tied, the most important thing is to get shots and not lose the ball. We lost the ball 13 times, that can happen. But when five losses of that happen in the last four minutes of the game, it kills us. We have to learn as a team how to handle that kind of situation better."
On Saturday, 08.10.2022, Brose Bamberg will host last season's semifinalists Telekom Baskets Bonn away from home. Jump in the Telekom Dome is at 8:30 p.m.