Bamberg
Basketball Bundesliga: Brose Bamberg wins against Crailsheim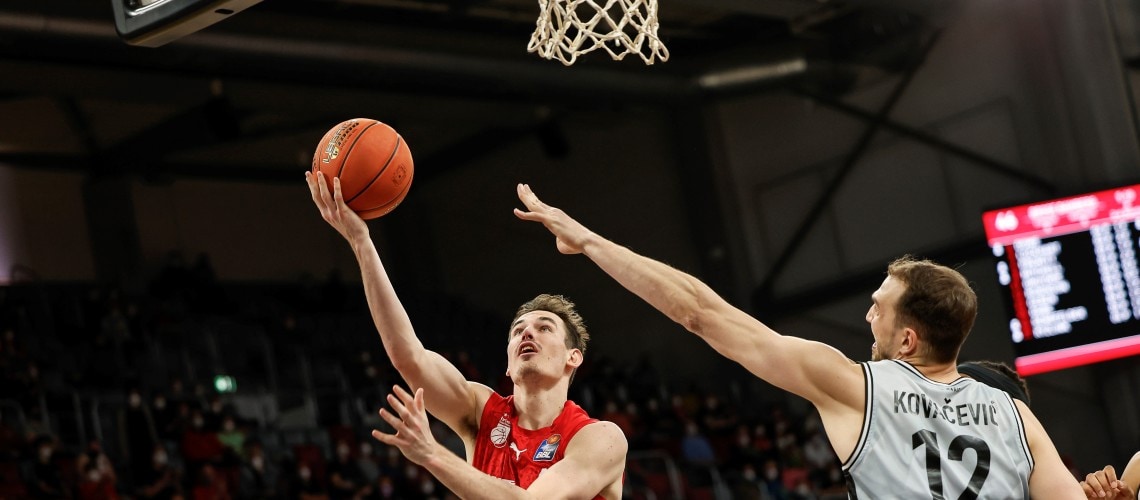 Bamberg, 03-29-2022
In a make-up game of the 17th matchday, Brose Bamberg showed itself to be more solid defensively and secured a 91:81 victory over table-topping HAKRO Merlins Crailsheim.
Only in the first minutes the guests could achieve a 0:8 run, coach Amiel took a time-out immediately after the 6:13. Although Crailsheim threw themselves into the lead at the beginning of the second quarter with 17:25, Bamberg held their own. Chris Dove and Thomas Kyzlink scored six points by successfully attacking the basket again and again. Shortly before the break, centre Akil Mitchell also became more active, followed up with offensive rebounds and scored for a 44:40 lead.
Mitchell and Prewitt were the pillars of the Bamberg team in the third quarter. With seven points each, the Americans put the home team ahead 59:50, but the visitors did not give up and came back to 67:62 at the end of the quarter. The Bambergers started the final quarter extremely concentrated. Dove, Mitchell and Kyzlink completed a 10-0 run to make it 77-62, and thanks to Prewitt's immediate basket, the victory was no longer in danger. Brose Bamberg decided the game in their favour with 91:81.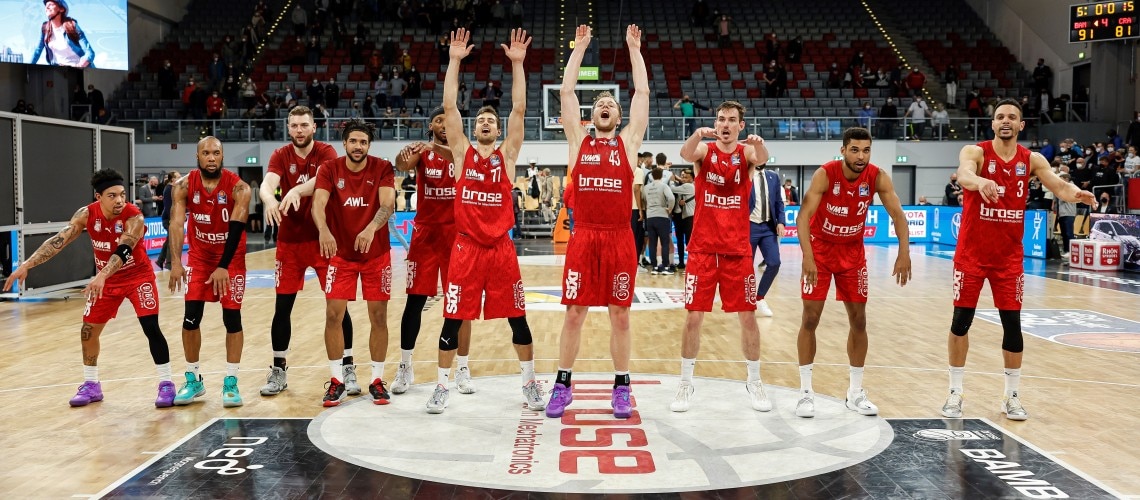 "Once again, I would like to start with a compliment to our fans. They have once again provided a great atmosphere. Many thanks for that! About the game: it wasn't easy, Crailsheim is a strong team. Sometimes we could have played smarter. But we managed to take a lead into the last quarter and then defend it. It was a hard-fought victory," commented Oren Amiel (Head Coach Brose Bamberg) after the game.
The next home game is against the Fraport Skyliners from Frankfurt on Sunday, 3 April 2022, starting at 3 pm.