Bayreuth
Basketball Bundesliga: Brose Bamberg wins in Bayreuth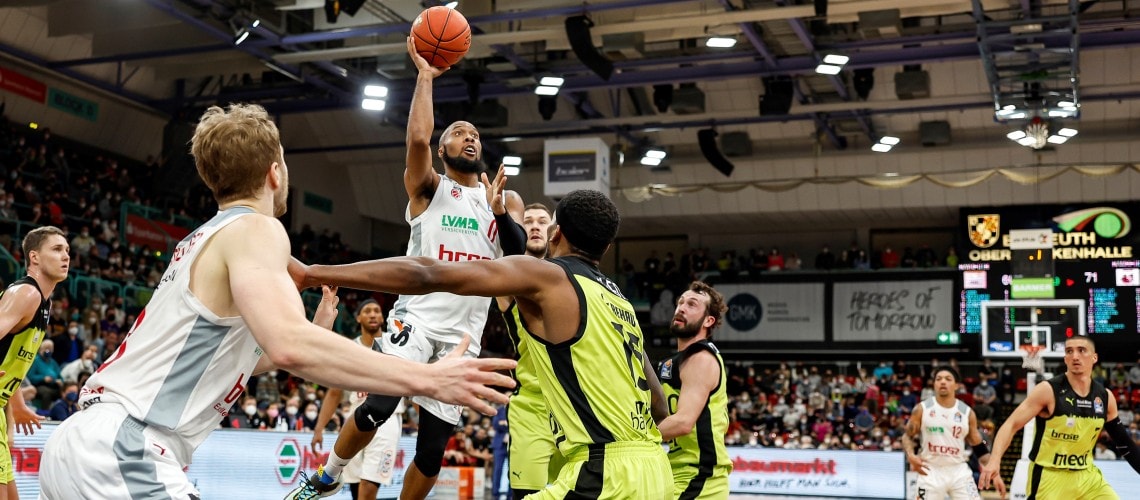 Bayreuth, 03-26-2022
Brose Bamberg took clear revenge for the derby defeat in early December: three and a half months ago, the Bamberg team narrowly lost 84-87 in the first game at Brose Arena. On Saturday evening, Brose Bamberg had local rivals medi bayreuth under control for 40 minutes in the Oberfrankenhalle: the Bambergers returned to the cathedral city with a clear 84:71.
From the first minute on, the guests were present in the Oberfrankenhalle and went ahead 5:0 in the first two attacks with Sengfelder basket and a Mitchell three-pointer. Bamberg did not relinquish the lead until the end of the game. When Bayreuth came close to 11:10, the Wagnerstadters could have taken the lead twice on their own attacks. But Martinas Geben and Omar Prewitt restored the gap with two baskets, which lasted until the end of the quarter (23:18). Early in the second quarter, top scorer Christian Sengfelder made three three-pointers, half of his points in three attacks in a row, thus increasing into double figures. Omar Prewitt added to the score at 47:34.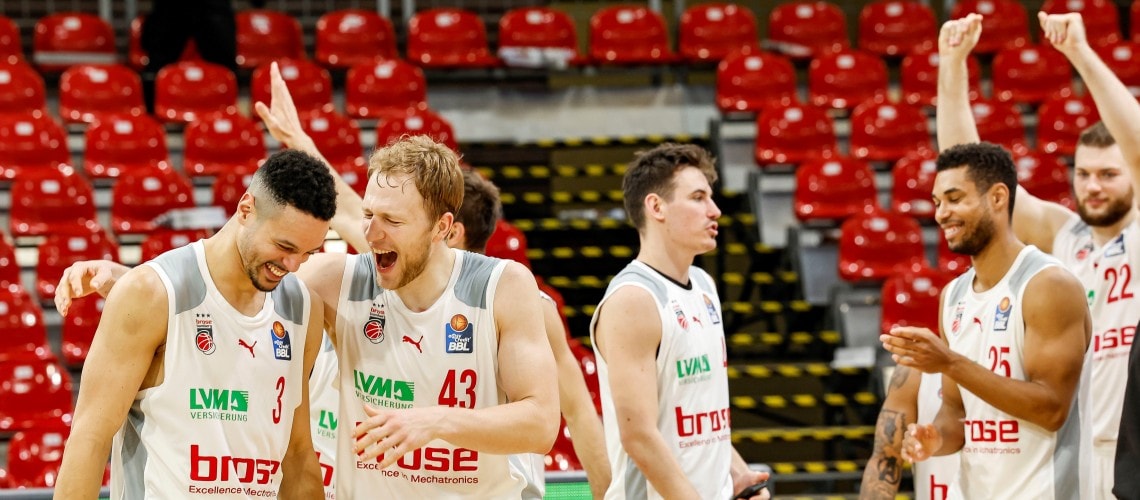 With a strong performance at both ends of the court, Brose Bamberg increased their lead after the change of ends. Bayreuth was able to get more throws, but their accuracy remained limited thanks to the Bamberg team's good man-to-man defence. Bamberg's national player Christian Sengfelder scored his 18th point to take the highest lead of the game, 68:48. When the home side reduced the lead to 80:71 with two quick threes in the last 120 seconds, Chris Dove decided the game for Bamberg with two floaters. The playmaker, who arrived in Bamberg only two and a half weeks ago, proved how well he has integrated into the team with his calm, unagitated playmaking and only one ball loss with four baskets.
Oren Amiel (Head Coach Brose Bamberg): "We fought. For the first time, I had the feeling that our team was really in the game defensively from the first minute. That gave us the self-confidence that we had sometimes lacked in the last games. Of course, not everything was good yet, but we showed what we can be capable of. A big praise to the fans. They supported us for the whole 40 minutes, they deserve the victory."
Brose Bamberg will host HAKRO Merlins Crailsheim on Tuesday, 28 March 2022.