Bayreuth
Basketball Bundesliga: medi bayreuth loses to MHP Riesen Ludwigsburg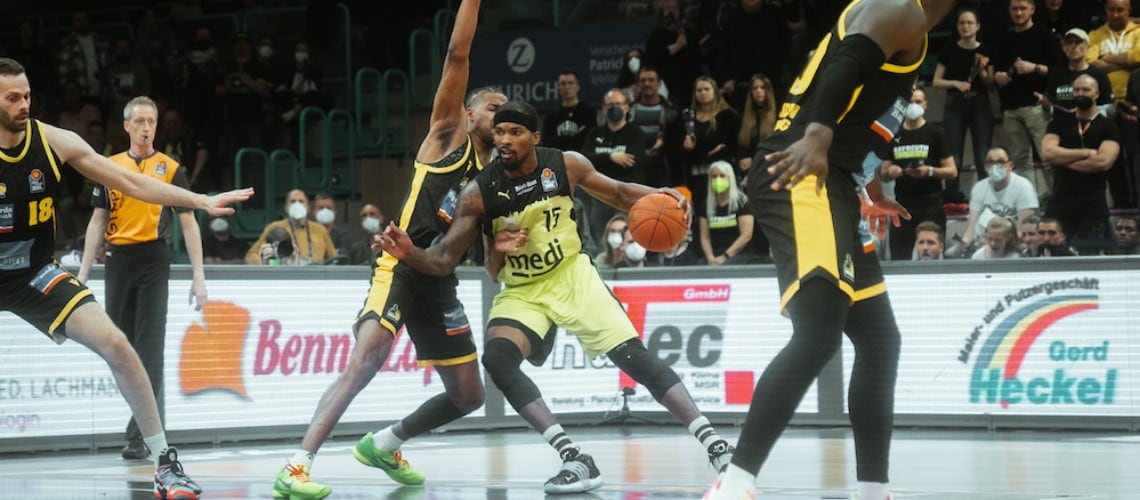 Bayreuth, 04-28-2022
medi bayreuth had their chances to win the game in their last home game of the season. Head coach Raoul Korner's team showed great commitment, especially in rebounding, and in the end grabbed more rebounds than the visitors, but in return they often ruined their own good chances to get a grip on the opponent again after the ten-point deficit from the first quarter. In the end, it was not enough for the twelfth win of the season.
Basically, the first two minutes were emblematic of the course of the entire game. The hosts had good chances, which they missed, however, and which the MHP Giants used to their advantage. Accordingly, John Patrick's team already cracked the psychologically important mark of a double-digit lead at the end of the first quarter and won the first ten minutes with 26:16.
Also in the second session of play, the deficit remained relatively constant and the burden from the first ten minutes was too high for medi to have been able to pose a threat to the guests. Whenever the Bayreuth team started to catch up, the Ludwigsburg team knew how to respond in a targeted manner, so that the deficit at half-time was eleven points (39:50).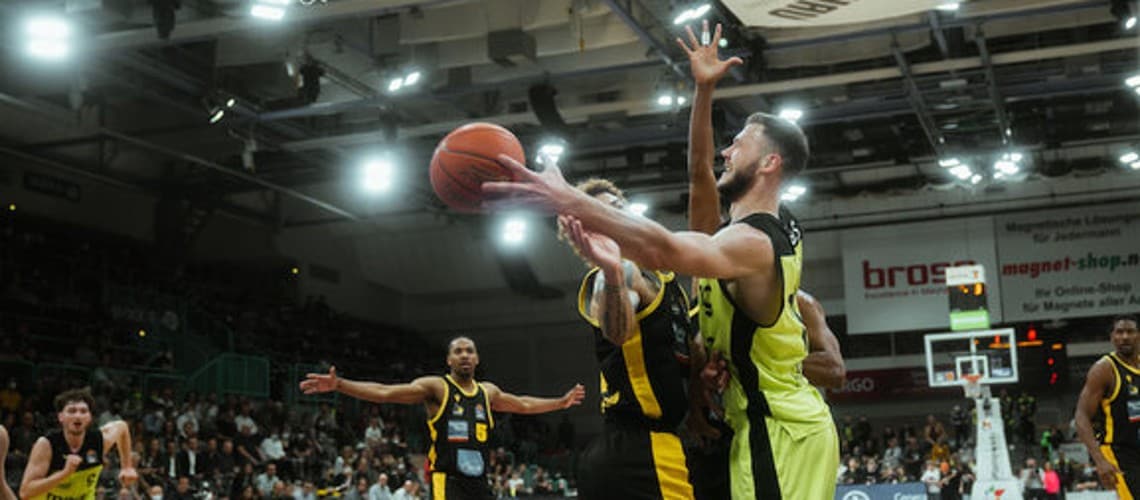 After the change of ends, medi bayreuth was able to fight its way back to within six points twice and even had the opportunity to reduce the deficit. However, a parallel can be drawn to the first two minutes of the game, because once again the team of Head Coach Raoul Korner gave the ball away or missed the basket. Ludwigsburg took advantage of Bayreuth's mistakes.
In the final period, Ludwigsburg pulled away to 18 points (83:65). However, the Bayreuth team did not want to say goodbye to their vociferous crowd for the off-season and once again put everything on the line. In the end, however, Head Coach Raoul Korner's team had to admit defeat with 87:93.
"We did a lot of things that we had planned to do. For example, we out-rebounded them - I never thought I would be able to say that. But every time we could have built up a bit of momentum like that, there was a turnover that didn't allow us to turn the game around. Ludwigsburg was simply the better team. You have to acknowledge that today without envy," said Raoul Korner (Head Coach medi bayreuth) about the game.
The team will come together for the last time on Sunday to give everything against the FRAPORT SKYLINERS.
Source: www.medi-bayreuth.de