Oldenburg
Basketball Bundesliga: medi bayreuth wins 111-95 at EWE Baskets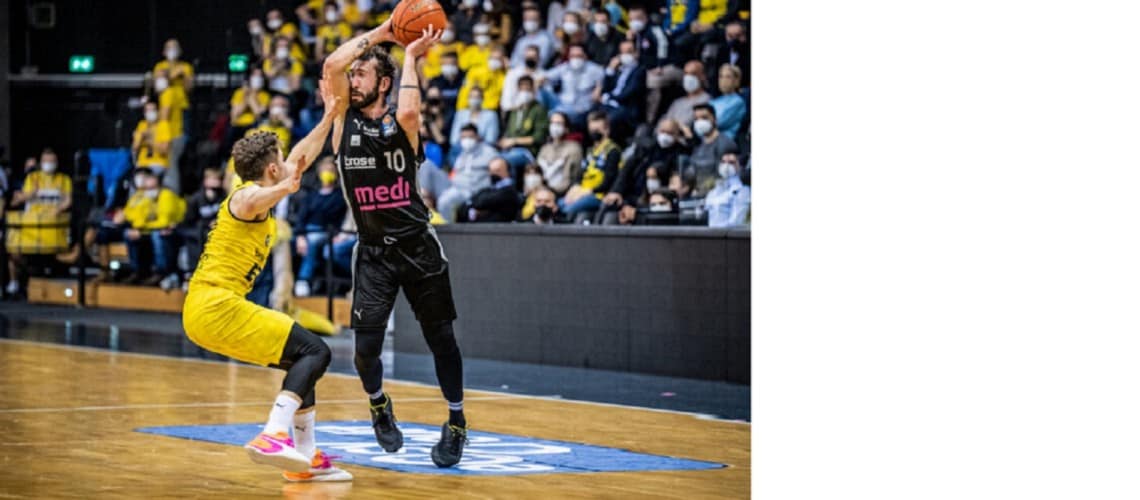 Oldenburg, 02-16-2022
With a great team performance medi bayreuth achieved its third success in a row on the 22nd matchday in the Basketball Bundesliga. In the guest game at EWE Baskets Oldenburg, Head Coach Raoul Korner's team put in a top offensive performance and won the game 111:95 (57:47).
From the start, the game was dominated by offense, with the EWE Baskets initially enjoying slight advantages and managing to pull away to within six points (20:14/5). Bayreuth countered with a strong fight and was able to reduce the deficit to three points at the end of the first quarter.
In the second period, the balance was quickly restored. But by five points, the Lower Saxons again pulled away easily. Again, medi bayreuth held strong against it and established a 10-point lead in the first half through a three-pointer by Janari Jõesaar.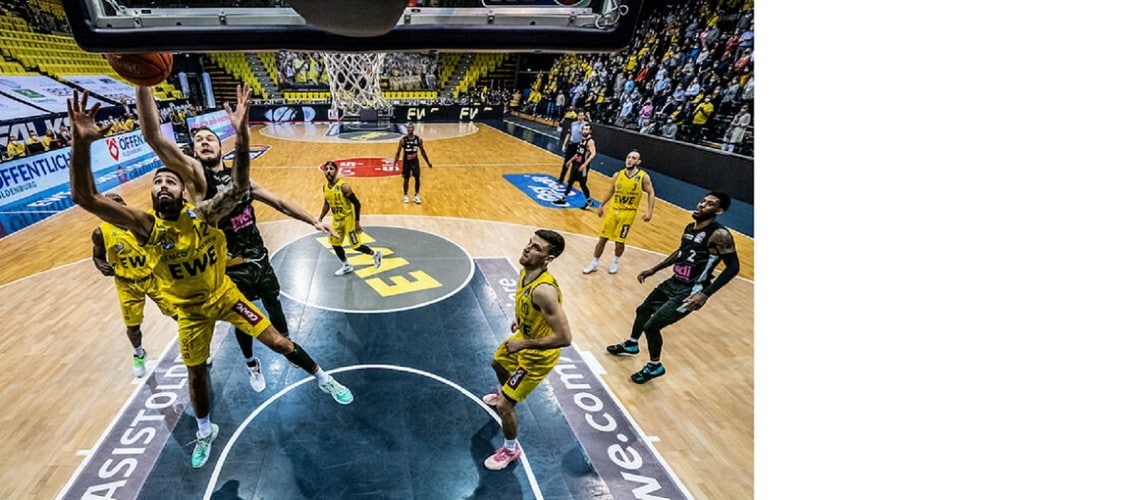 As a team, the Upper Franconians also performed energetically in the second half of the game and were able to extend their lead to 13 points (83:70).
In the last quarter, the Oldenburg team once again tried everything to turn the game around. Nevertheless, medi managed to pull away further and finally clinch the victory with 111:95
"I give my team a huge compliment. We had great respect for Oldenburg. It is a highly talented team that now also works very intensively on the defensive side. It was clear to us that we had to deliver a very good game today. We succeeded in doing that," said Raoul Korner (Head Coach medi bayreuth) after the game.
medi bayreuth's next game will be on Saturday, March 5 at 8:30 p.m. in Weißenfels against SYNTAINICS MBC.
Source: www.medi-bayreuth.de