Ludwigsburg
BBC Coburg: Unfortunate actions in crunch time prevent victory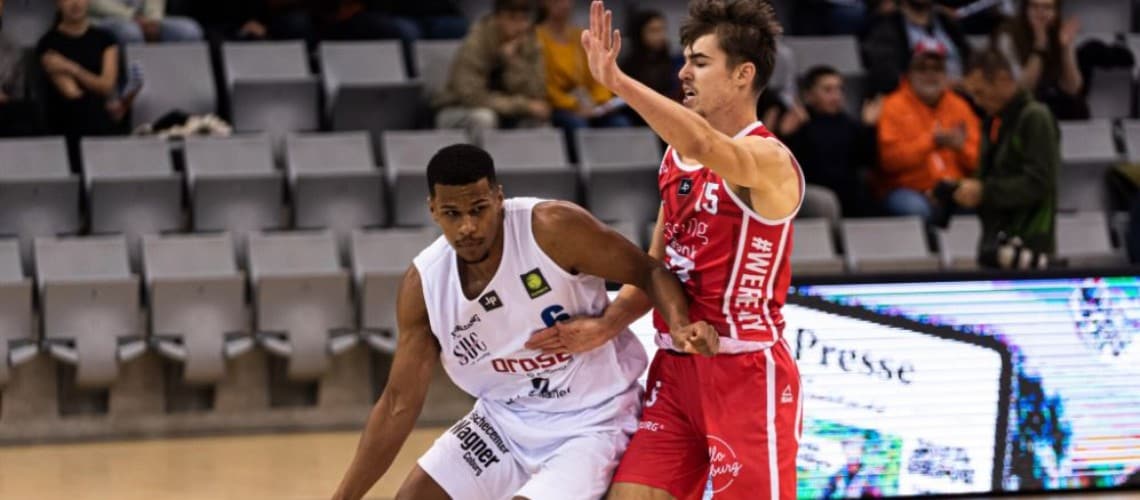 Ludwigsburg, 10-21-2023
On the 5th matchday of the ProB-South, BBC Coburg suffered their third defeat of the season at Porsche BBA Ludwigsburg. With 82:78, the game was lost by the narrowest of margins. However, the Coburg team made too many mistakes in the decisive phase, which cost them the game in the end. BBC's top scorer was once again shooting guard Gabriel Kuku with 26 points, while centre Olamide Pedersen again just missed a double-double with 7 points and 13 rebounds.
Head coach Patrick Seidel: "I thought our start was very good. Then we started to rotate, that's when we had the first break where we had problems. After that, we actually found a good balance and stayed within striking distance. It was back and forth the whole game, but Ludwigsburg always took advantage of our mistakes, that's why we went into the last quarter with a deficit. We fought our way back and really put Ludwigsburg under pressure, but in the end we didn't put the ball in play after our last time-out and that broke our neck. In the end, it was a solid performance, but unfortunately we still make too many mistakes. We had very good runs again and again, but were never really consistent enough over the whole game."
For after two successful free throws by captain Sven Lorber, the score was tied at 78:78 going into the final minute. However, an allowed offensive rebound forced centre Olamide Pedersen to his fifth foul. However, the Ludwigsburg team only hit one of the two free throws. After the subsequent time-out, however, the BBC lost the ball directly and was thus forced to foul the home side again and send them to the line. The same scenario followed: One of the two free throws found its way into the basket, Coburg then took its last time-out and this resulted in another turnover, as the Coburg team did not manage to get the ball into play within the prescribed five seconds. Ludwigsburg then converted their two free throws and the Coburg defeat was sealed.
The fans will be able to see for themselves next Sunday, 29 October, whether the Coburg team will be able to put an end to the mistakes in their game. That's when BBC Coburg's next home game is scheduled. TEAM EHINGEN URSPRING will be the guest in the HUK-COBURG arena. Tip-off is at 4 pm.