Bayreuth
BBL Pokal: Bayreuth loses to ALBA and drops out of the Cup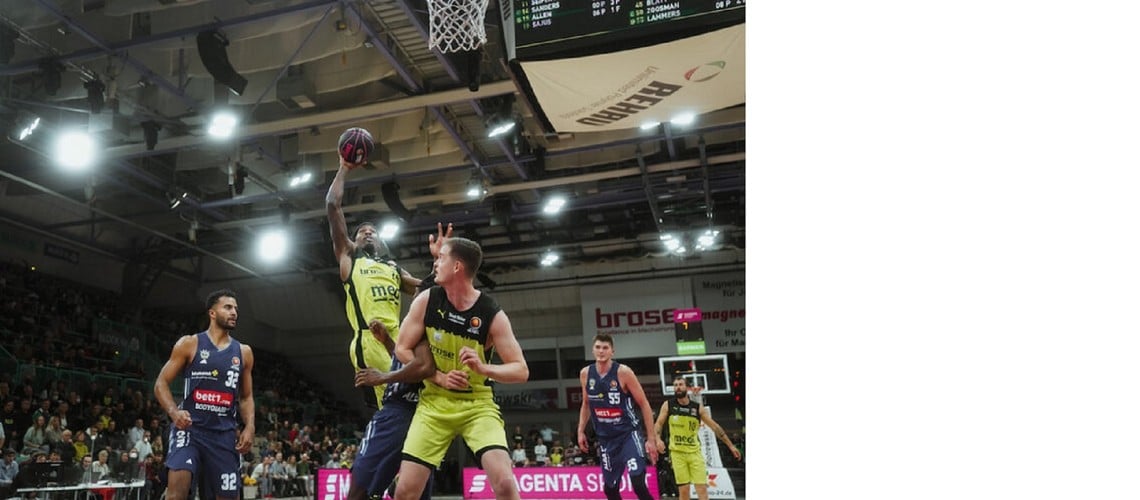 Bayreuth, 11-14-2021
Medi bayreuth has been eliminated in the quarterfinals of the BBL Cup. Head Coach Raoul Korner's team, which was short of players, was literally overrun by a highly concentrated and strong Berlin team in the first quarter. In the end, the capital city team deservedly won 84:57.
The guests from Berlin made it clear from the start that they were not going to let medi bayreuth stop them on their way to the Top Four of the BBL Cup. After just five minutes, medi was already 13 points behind (5:18), so Head Coach Raoul Korner called his men in to discuss tactics again. However, the Albatrosse were not bothered by the Austrian's adaptations and pulled away to 30:8 by the end of the first quarter.
Also, in the second game the dominance of the Berliners did not change much. Although medi, led by Kevin Wohlrath and Bastian Doreth, now got into the game a little better, but even with zone defense they found no ways and means to stop the reigning German champion decisively. Since one could show only a throwing ratio of 25%, one went with a 25:47 deficit into the half time.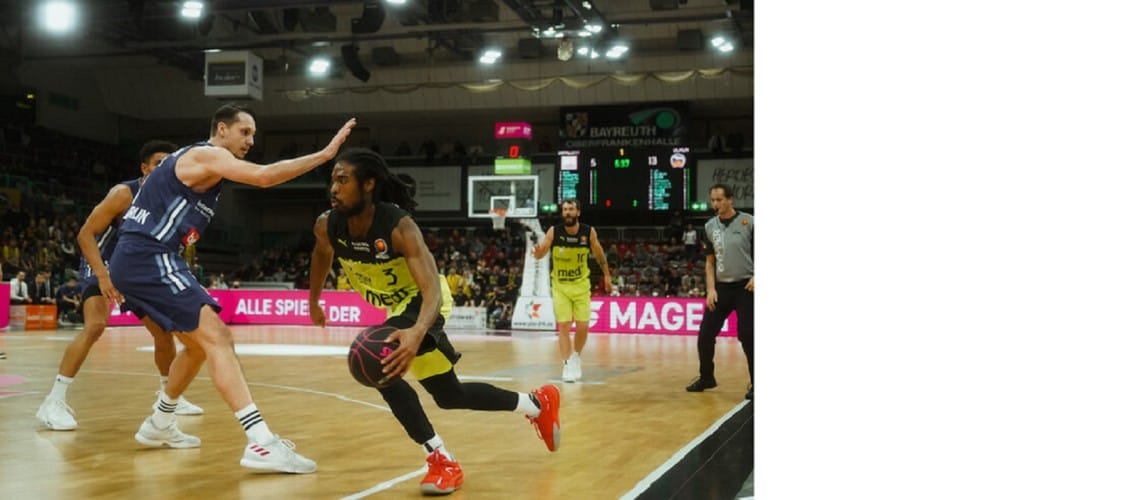 After the change of sides, the Berlin team came on the floor again highly motivated. With a 12:2 run, they took the highest lead of the evening (59:27/24) and finally made things clear. Medi tried everything once again, but on the one hand the deficit was already too clear and on the other hand the Berliners were too strong for Bayreuth to be able to threaten the Albatrosses again. Head Coach Israel González's team was able to keep the lead at 67:43 after the third quarter.
As medi bayreuth was unable to overturn the match, both head coaches used the final period to distribute the playing time equally among the team. In the end, ALBA BERLIN deservedly won the quarterfinal and entered the Top Four of the BBL Cup.
"It was certainly not due to the motivation of my players, at the beginning it rather looked a bit as if we had gone into shock. The team looked extremely unsettled when ALBA started scoring. After the first quarter, the game was actually decided. The remaining 30 minutes were okay, at least in terms of the result. Nevertheless, it is obvious that we cannot challenge the Berliners in this constellation," Head Coach Raoul Korner said after the game.
The Bayreuthers don't have much time to recover, because next Wednesday, at 8:00 p.m., the London Lions will play in the FIBA Europe Cup in the Oberfrankenhalle.
Source: www.medi-bayreuth.de