Monza
Brose Motorsport: Best Porsche at the season opener in the GT World Challenge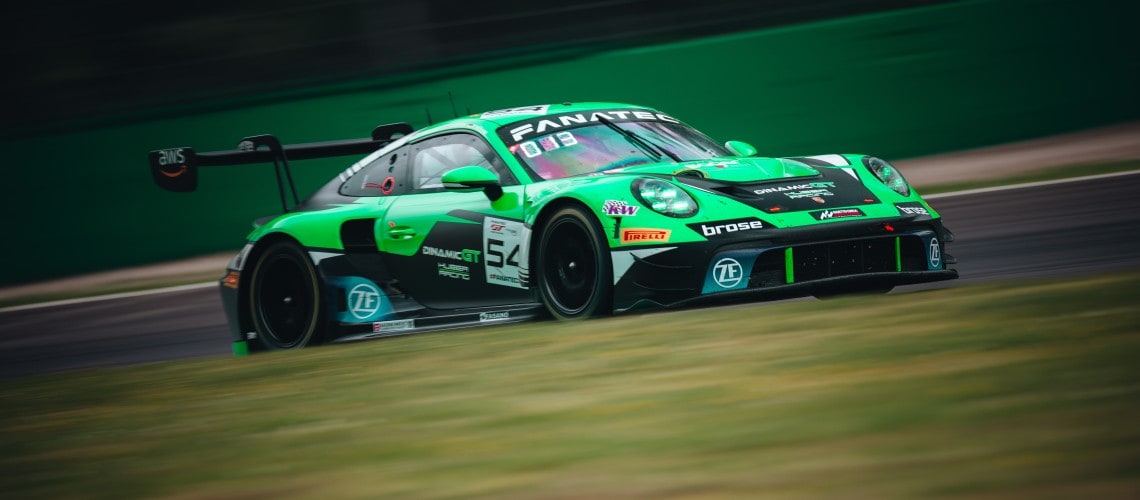 Monza, 04-23-2023
"A solid start to the season" - with these words Christian Engelhart sums up the Monza weekend. Together with his teammates and the Dinamic GT Huber Racing team, the Porsche 911 GT3 R went straight into the top ten.
This year's driver line-up of Dinamic GT Huber Racing is a strong team constellation with a lot of potential - because in addition to the driver from Starnberg, his two teammates Ayhancan Güven and Sven Müller also drive the Porsche of the Italian team. The trio was able to hint at precisely this potential at the season opener of the Fanatec GT World Challenge Endurance in Monza.
"Our start to the weekend was very solid and good. That was important to start the season with a good feeling. The competition in this field with a total of 55 cars is enormous. The result of having been consistently the best Porsche in the field is correspondingly satisfying."
In terms of places, the result was always around the top 10 positions, which were conquered by Christian in the race after a strong start and held by his teammates. "We can take a lot of positives from the opener and now go to the detail improvements. This makes me optimistic and my thanks go not only to Ayhancan and Sven, but expressly to my entire Dinamic GT Huber Racing team," Christian summarizes the season opener in Monza.
Christian's next race in the Fanatec GT World Challenge will take place in Great Britain on the Brands Hatch circuit. There, the Porsche driver will compete in the sprint edition of the series. The next race in the Endurance class is then at the 1000km of Paul Ricard in France at the beginning of June.