Follonica
Brose Motorsport: Stoschek/Hawranke win their category at the Maremma Rally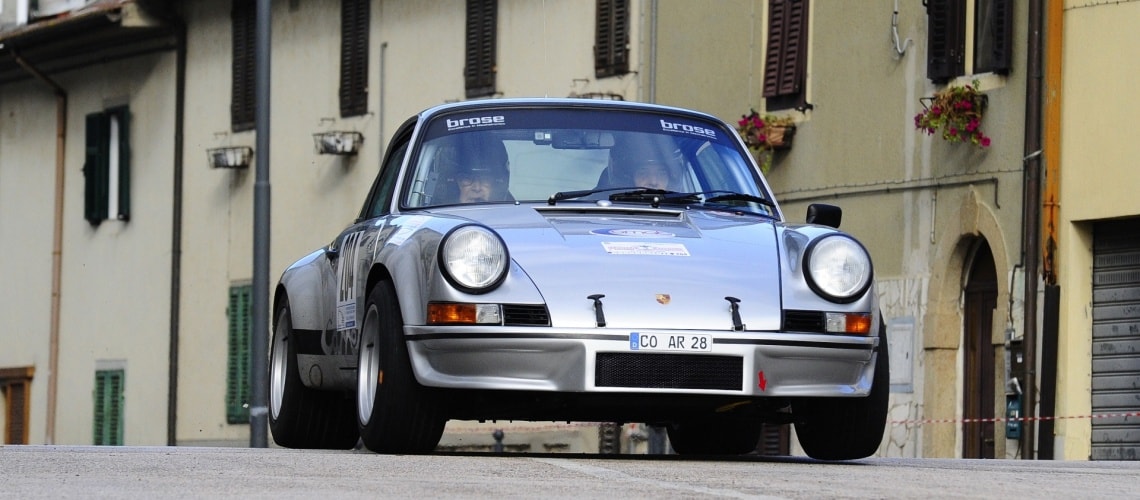 Follonica, 10-24-2020
For the second time after 2012, the Brose Motorsport team with Michael Stoschek (Ahorn) and Dieter Hawranke (Kassel) lined up at the Maremma Rally, this time in the Porsche Carrera 2.8 RSR.
2020, the year of the coronavirus pandemic, has seen many events canceled, so this was only the second outing following the Majorca Rally in March and the first with co-pilot Dieter Hawranke in 12 months.
Whereas there was heavy rain when the cars went over the trials beforehand, the sun was shining radiantly on the day of event. Nine trials over 63 kilometers had to be completed by the 26 starters in the historic rally. They were followed by 88 starters in the modern rally.
On the very first trial, Stoschek/Hawranke captured the lead in the category of cars built from 1970 to 1975, the oldest vehicles in the competition. They were outpaced only by cars built between 1989 and 1990 with their far more modern and better technology.
The Brose team was able to stretch its lead further by the finish to take a convincing victory in its category and come 7th overall.
The next event on the agenda is again in Italy, namely the Valpantena Rally on November 13 and 14, unless the coronavirus restrictions force it to be called off.