Hockenheimring
Christian Engelhart and Michael Ammermüller capture second win in the SSR Porsche
Activate video service?
Only by clicking on this button is data exchanged with the video provider BrightCove. You can find more information about this in the data security policy
Hockenheimring, 09-19-2020
Christian Engelhart and Michael Ammermüller, backed by their SSR Performance team, chalked up their second victory of the season last weekend in the third race in the ADAC GT Masters. Their objective going into the race was to defend their excellent second place in the championship standings. The ambitious team also lived up to its mission at the Hockenheimring by winning on the Saturday.
The qualifying for the first race gave the outfit a very promising springboard. Christian captured second post on the grid in the SSR Performance Porsche #92, a meager six hundredths of a second behind the team in pole position.
33 super sports cars from 11 different brands got off to a great start and Christian Engelhart was able to defend his second place securely. Summoning up all his experience, he mastered the restart after a safety car phase in commanding fashion and then went in front with a skillful piece of overtaking. His teammate Michael Ammermüller, who took over behind the wheel for the second half of the race, held on to the lead after a successful pit stop and crossed the line in first to notch up the second win of the season.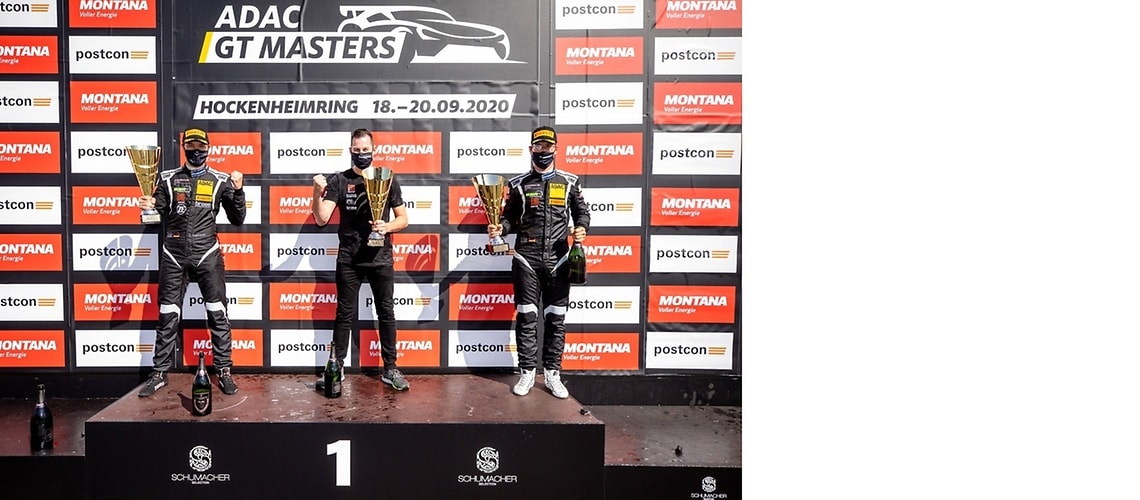 The start in the Sunday race bore out what Saturday's had indicated: The incredibly tight field in the ADAC GT Masters made it difficult to clock another fastest time at the head of the field. Christian Engelhart and Michael Ammermüller lined up in 20th this time and, in accordance with the rules, had the disadvantage of a 30 kg Success Ballast in the second race.
Despite all that, the SSR Porsche again turned in a fine performance on the track. After a good start by Michael Ammermüller, the car lacked the pace – also due to the Success Ballast – to get among the points again. Nevertheless, Christian was involved in thrilling tussles in the middle of the field during his stint. Even though the previous day's winners did not pick up any points in the second race, the duo Engelhart/Ammermüller remain in striking distance of the leaders and last year's title winners in the overall standings. Just four points separate first and second in the drivers' championship. SSR Performance now leads the teams' championship by one point. So the excitement is great going into the weekend of racing at the Sachsenring. The SSR Performance duo in the Porsche with the number 92 will line up on the legendary track in the Zwickau region in Saxony from October 2 to 4.