Lausitzring
Christian Engelhart and the SSR Performance team start the season with a podium placement in their Porsche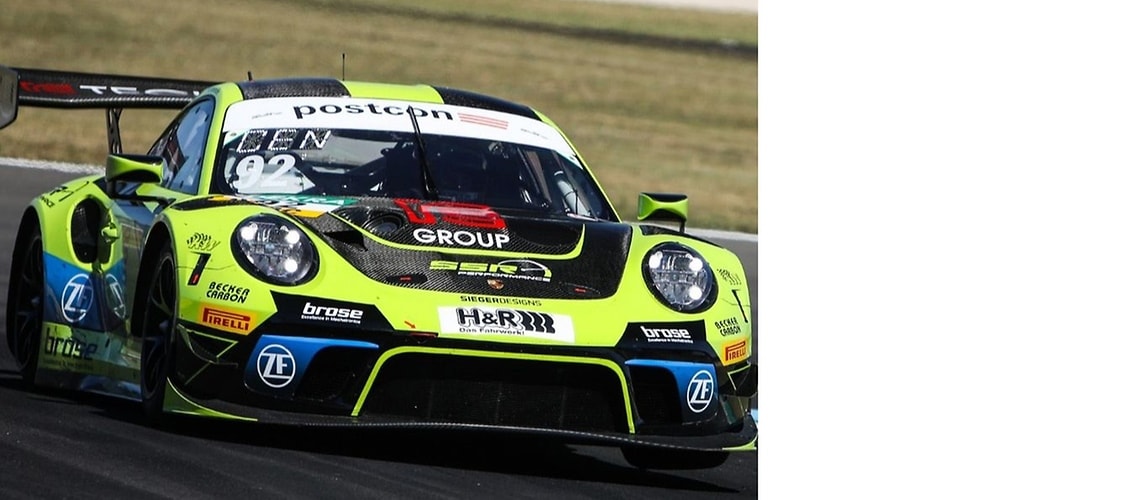 Lausitzring, 08-02-2020
Christian Engelhart turned in an impressive performance on the opening weekend of the season, capturing second place and recording the fastest lap in race 1 and then finishing fourth in race 2 to chalk up a successful start to the 2020 ADAC GT Masters for the SSR Performance team on the Lausitzring. After an outstanding second place in the first race on the Saturday, Michael Ammermüller and Christian Engelhart crossed the line in fourth in their Porsche 911 GT3 R on the Sunday. As a result, they and their new team are second in the championship table.
On the weekends of racing in the ADAC GT Masters, which each comprise two races, the fast and experienced GT pilots Michael Ammermüller and Christian Engelhart take turns behind the wheel of the SSR Porsche 911 GT3 R. Ammermüller captured an excellent fifth spot in the first qualifying. In the turbulent race, which was impacted by a safety car phase after an accident, Ammermüller survived a moment of shock on the opening stint when a competitor chose an overly optimistic braking point and hit his car. He fell back one place as a result, but was able to fight back and hand over to his teammate Christian Engelhart, who set about chasing down the front-runners following a successful pit stop. After a thrilling final spell, he crossed the line in an outstanding second place, just 0.7 seconds behind the winning team.
In the second qualifying on the Sunday, it was Christian Engelhart's turn to capture fifth place in the SSR Porsche 911 GT3 R. He drove the first stint in the second race, but carrying a compensation weight of 20 kilograms due to the fact that the Porsche had finished second the previous day. The qualifying went down as the closest in the history of the ADAC GT Masters: Christian finished just 0.08 seconds off pole position and 31 drivers were within one second of each other. After a good start, Engelhart moved up one position into fourth. After another fine pit stop, Michael Ammermüller took over and finished in fourth thanks to a fast and error-free performance.
"I'm more than satisfied with our results on our first weekend of racing together in the ADAC GT Masters on the Lausitzring. Our team has gelled superbly and we were able to notch up great successes. The car is in very good shape – after all, I was able to clock the fastest lap in the race on Saturday and we were very close to capturing our first victory in the opening race. Now we'll keep on working and try to follow up on that. I feel very confident, since I came away with a very good feeling about my team and our Porsche 911 GT3 R."
The next races are on the Nürburgring from August 14 to 16, 2020.