Coburg
Dominik Dinkel has German rally title in his sights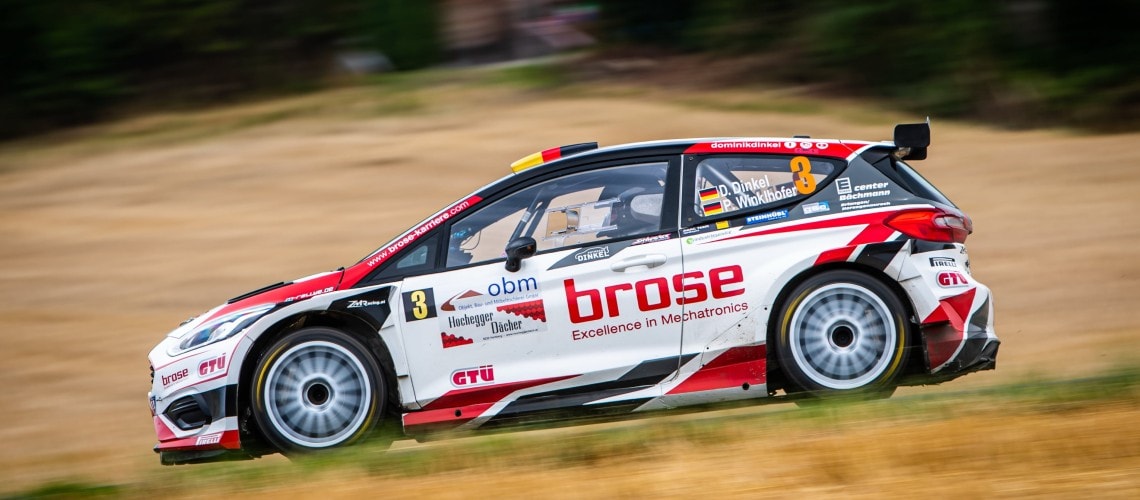 Coburg , 04-04-2022
Dominik Dinkel is supported by Pirmin Winklhofer as co, the Brose Group as main sponsor and the Austrian team of ZM-Racing.
The newly developed Ford Fiesta Rally2 evo will be used as the rally car.
Last year, this team came within a whisker of securing the title. Unfortunately, Dinkel/Winklhofer failed at the very last moment at the ADAC Sachsenrallye due to electronic defects in their car and had to settle for third place overall in the championship. In contrast to last year, where the team wanted to consolidate among other things, this year the only objective is to clinch the German rally championship title.

"I have had very good experiences with the ZM Racing team with operations manager Max Zellhofer and, together with my other partners, I would like to continue this cooperation. Only at the first rally in the Erz Mountains, the Austrian Ursula Mayrhofer, who normally drives with Hermann Neubauer, will make the right announcement this time instead of my standard co-driver Pirmin Winklhofer. Pirmin has a good reason, he is getting married on the second day of the rally, of course I have to accept that", explained a very optimistic Dominik Dinkel.
Dinkel and Neubauer, both driving in the ZM-Racing team, will support each other, time permitting, at the rallies in Germany and Austria with driving know-how and the choice of the right tyres. In Germany, seven events count towards the championship. This has also made financing very difficult for Dominik Dinkel. "Our budget has become tighter than in previous years; and participating in seven rounds is an additional burden. Nevertheless, if possible, we want to do an extensive test before the first rally. The time and place are not yet known. As far as the competition is concerned, not everyone has put their cards on the table yet. But I expect the same strong opponents as last year. With our package we certainly don't need to hide, we are very well positioned and hope for a successful 2022 season."
Max Zellhofer, team manager of ZM-Racing, has similar ideas: "This year we have set our sights firmly on winning the title. Last year, things went very well from the start with a number of victories, so we had real chances of winning the title. Then, unfortunately, we had some bad luck and lost the championship by a narrow margin. This year we will start with a newly developed Ford Fiesta Rally2 evo. Our entire team is highly motivated and working flat out to prepare for the season."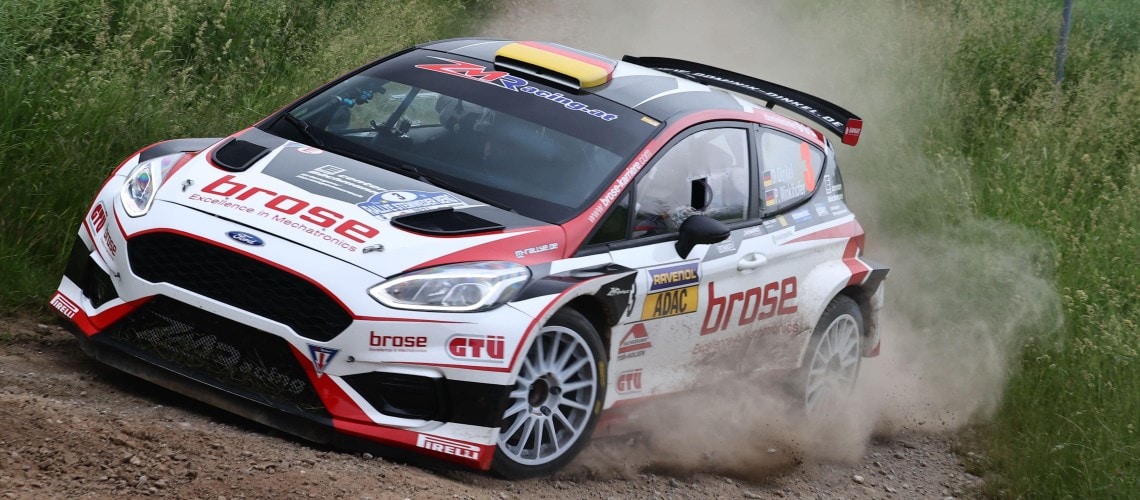 Schedule for the ADAC Rally Erzgebirge 2022:
Total length: 339,32 kilometres
Included are 10 special stages with a total length of 105,32 kilometres.
Friday, 22nd April 2022
19:00 Start of the rally at the Sachsenring
Then two special stages will follow on the circuit in Mitteldorf
21:42 hrs End of the 1st day, Service In
Saturday, 23rd April 2022
11:00 Start of day 2 from the Parc Ferme
followed by eight special stages
20:11 End of the rally at the Sachsenring
The dates in the German Rally Championship:
22 - 23.04.2022 ADAC Rally Erzgebirge, Sachsenring
06 - 07.05.2022 ADAC Actronics Rally Sulingen, Sulingen
10 - 11.06.2022 ADAC Rally Stemweder Berg, Lübbecke
01 - 02.07.2022 ADAC Rally Central Rhine, Wittlich
19 - 20.08.2022 ADAC Saarland-Pfalz Rally, St. Wendel
30.09. - 01.10.2022 ADAC Cimbern Rallye, Süderbrarup
14 - 15.10.2022 ADAC 3-City Rally, Lower Bavaria