Wittlich
DRM Nationals: Dinkel/Lutz win in the Eifel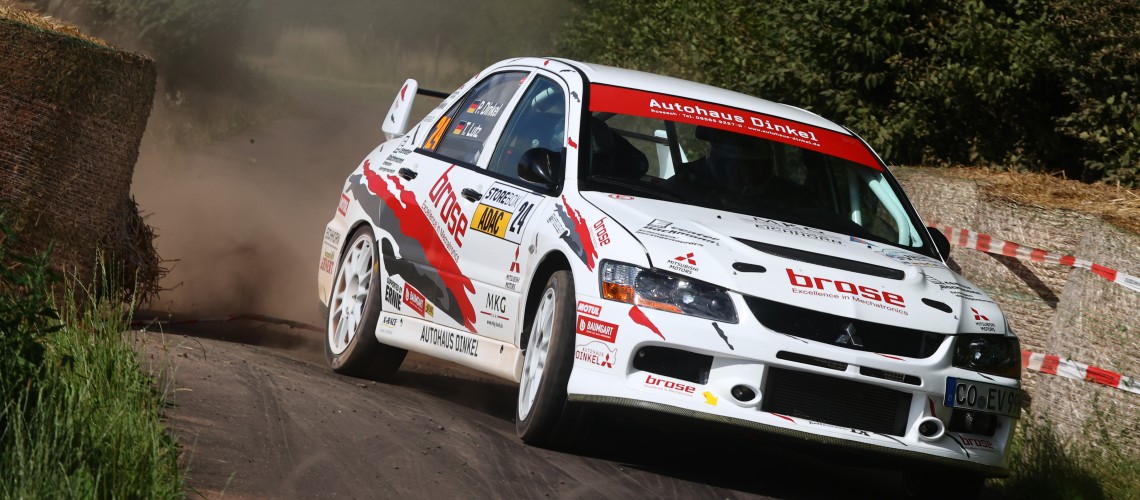 Wittlich, 07-02-2022
The 1st ADAC Rally Mittelrhein (01./02.07.22), with start and finish in Wittlich, followed in the footsteps of the World Rally Championship and was held as the fourth round of the German Rally Championship. Patrik Dinkel and Tamara Lutz felt completely comfortable with their Mitsubishi Lancer Evo IX on the demanding special stages and took a clear victory in the DRM Nationals.
The event started punctually at 16:30 on Friday on the market square in Wittlich for the first four special stages over just under 50 kilometers. A selective circuit and a very fast sprint stage had to be completed in two rounds each.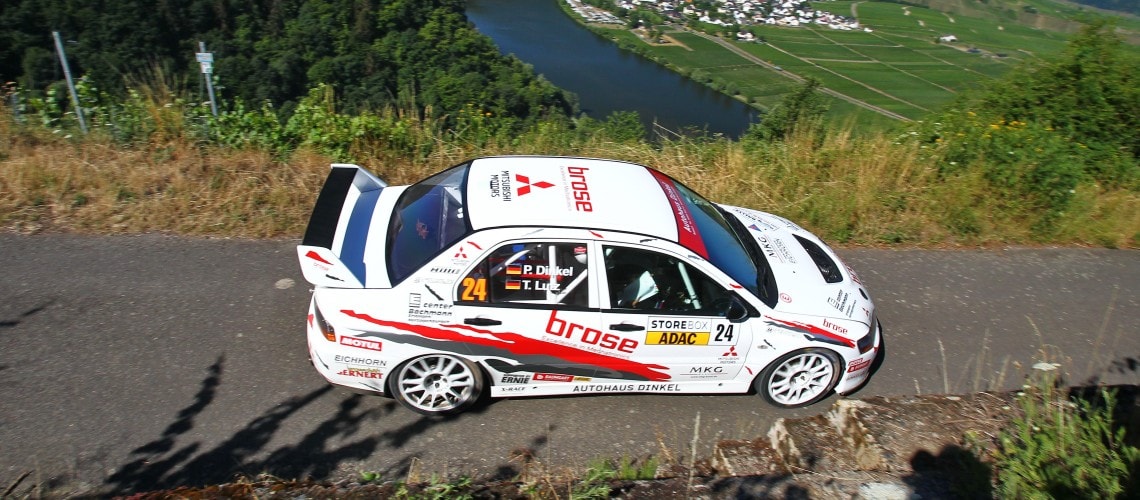 The morning of the second day was all about the vineyards - uphill and downhill, hairpin bends alternated with hidden hilltops and sandy passages - on one side the vineyards and on the other the slope. An impressive and respect-inspiring backdrop for the two newcomers from Franconia. "For us, these tests are completely new territory and the grandiose characteristics in this beautiful landscape already impressed us during the inspection!" summarized Dinkel.
But already in the first run on the WRC classics "Mittelmosel", "Wintrich" and "Grafschaft" things went simply perfect. Second by second Dinkel/Lutz took away from their opponents and gradually even passed the entire modern field of strong DRM2 cars. "We wouldn't have expected that - it was incredibly great fun to drive through this maze of bends. I concentrated on the road and completely blanked out the slopes to the right and left. This is by far the best thing I've driven so far in the German Rally Championship," enthused the 25-year-old Mitsubishi driver in the service park before heading out on the final two stages in the Vulkaneifel in the afternoon.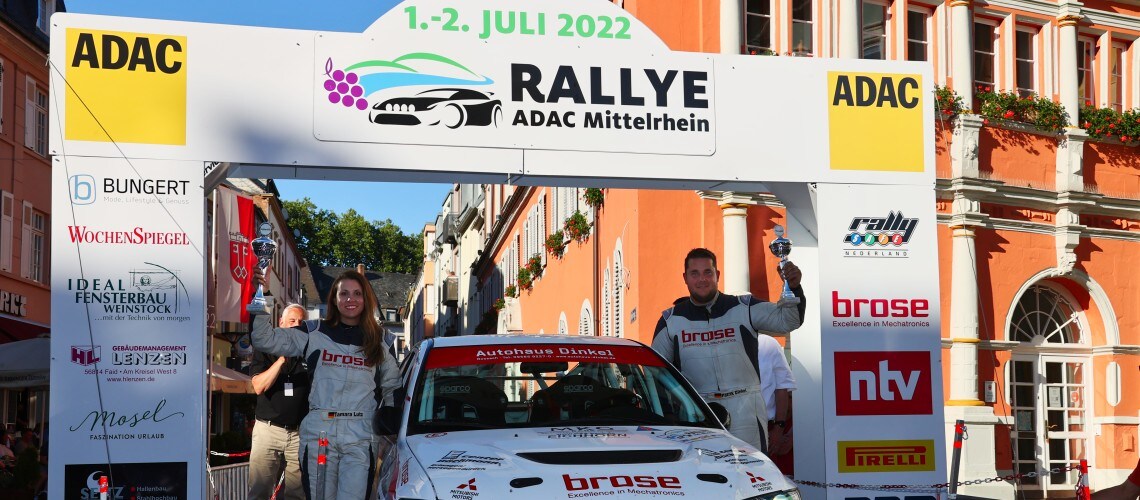 After a trouble-free drive without technical problems and without the slightest scratch, the duo reached the packed marketplace in the early evening for the festive award ceremony. Here they presented themselves as winners of the DRM Nationals to a large audience, as well as in a flurry of flashbulbs from the photographers. "We are overjoyed and thank the organizer, as well as our sponsors, without them this experience would not have been possible," the likeable duo was visibly thrilled.
The next event is scheduled for the weekend after next, the Main-Kinzig Rally (July 16). The entire national competition will be competing in this rally - so there will be plenty of excitement here, too.