Perm
Europe Cup: medi bayreuth loses at Parma Parimatch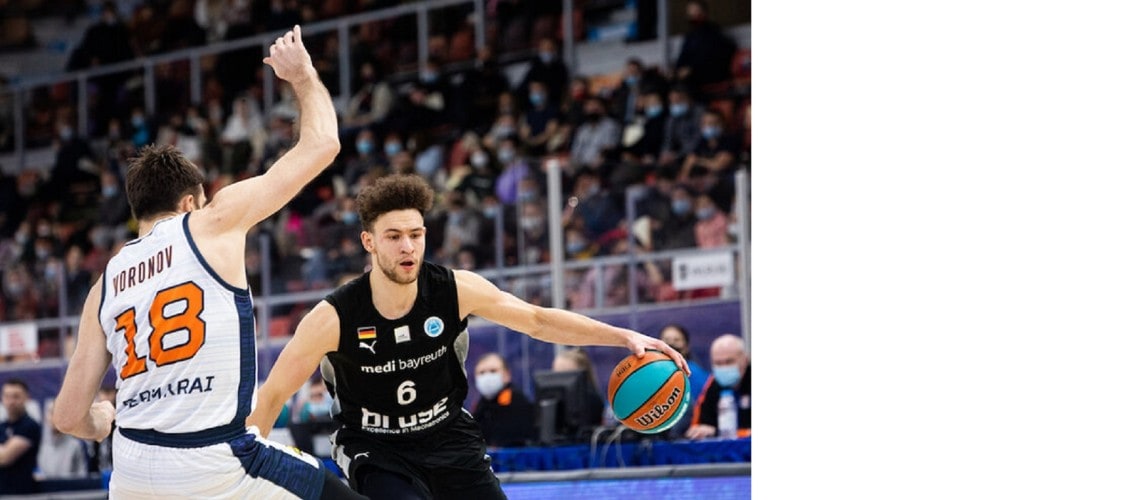 Perm, 12-15-2021
After the opening defeat against ZZ Leiden, medi bayreuth also lost its away game at Parma Parimatch in the FIBA Europe Cup. On the second matchday of the second group phase, Head Coach Raoul Korner's team lost 78:92 (44:58) in Perm, Russia, on Wednesday night.
Especially in the first half, the Russians knew almost perfectly how to use the combination of their strong center Artsiom Parakhouski (12p./14r.) under the baskets and their extremely dangerous long-range shooters to bring 58 points to their account already at halftime. Although it seemed as if the hosts wanted to succeed in everything this evening, medi held up well and could reduce the home side's lead from 17 points to six shortly after the change of ends. However, the Russians countered the 52:58 interim score (23.) once again impressively with a 16:2 run in only 5:14 minutes and so the game was again firmly in the hands of the team from Perm at 74:54 just three minutes before the end of the third quarter. Nevertheless, the Bayreuth team kept fighting and managed to keep the ultimately deserved victory of the home side at least a little tighter until the end.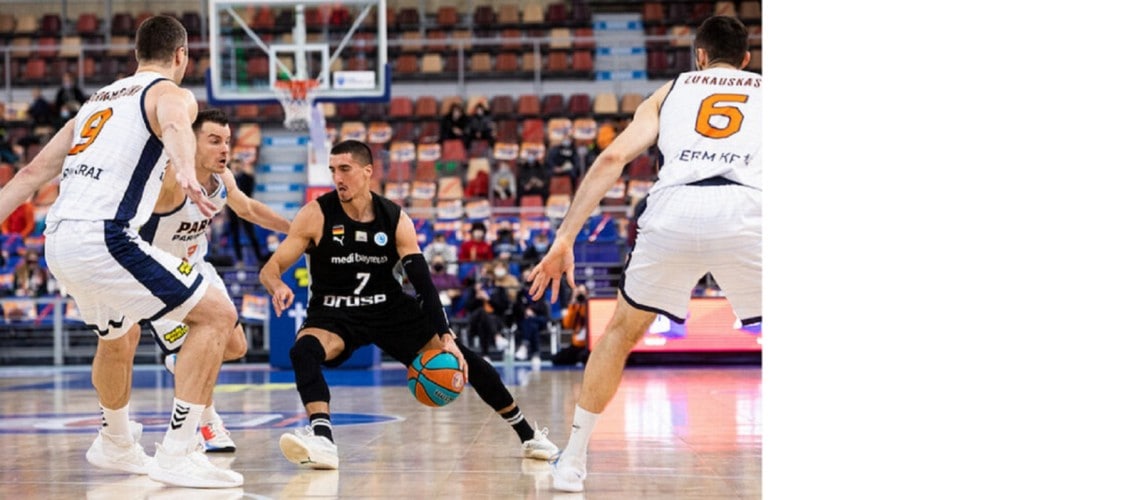 "Parma hit almost every throw, especially in the first half. We fought, but we have to acknowledge that the Russians were better today," Head Coach Raoul Korner said after the game.
Already on Friday, medi Bayreuth will face the Basketball Löwen Braunschweig in the Volkswagen Halle. Jump to the game is at 20:30 clock.
Source: www.medi-bayreuth.de