Bayreuth
Europe Cup: medi bayreuth loses to ZZ Leiden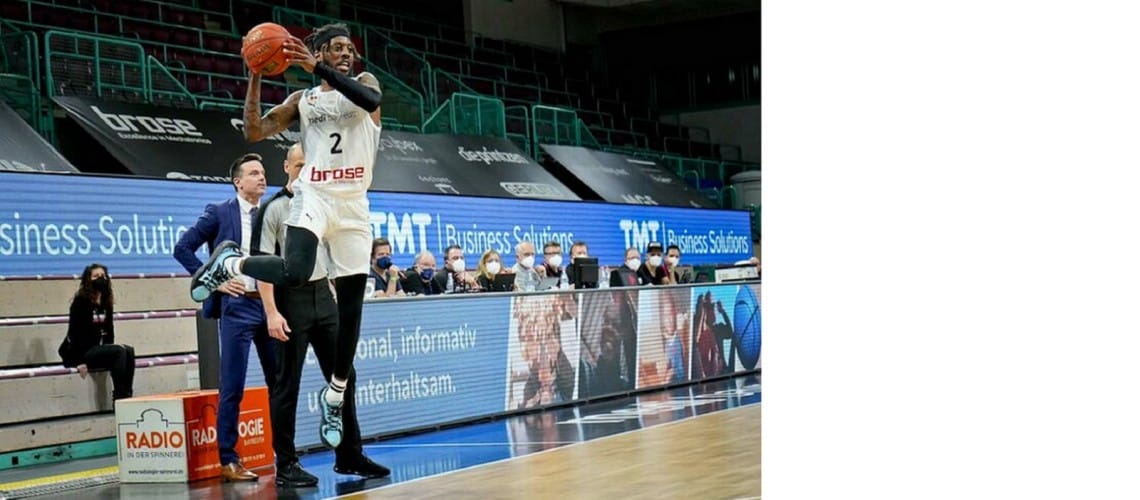 Bayreuth , 12-08-2021
medi bayreuth started into the 2nd round of the FIBA Europe Cup with a bitter defeat. Head Coach Raoul Korner's team lost against the reigning Dutch champions ZZ Leiden on Wednesday night in the Oberfrankenhalle with 84:89 (45:37).
While everything still looked good after the first quarter and a 12-point lead, the game began to turn slightly in favor of the Dutch in the second period. Although medi was still ahead by eight points at the break, the game was already tipping. In less than four minutes, the Leiden team turned a 30:45 deficit into a 45:45 equalizer and suddenly believed in their chance to win again. Supported by Jhonathan Dunn, who scored 21 of his total 27 points in the second half, the guests offered a strong performance and left the floor as deserved winners in the end.
Already next Saturday Bayreuth is in demand again in the Basketball Bundesliga. On the 10th matchday, the team will welcome the FRAPORT SKYLINERS in the Oberfrankenhalle. Jump is at 18:00 o'clock.