Bamberg
FIBA Europe Cup: Brose Bamberg sweeps Keravnos off the floor with a resounding victory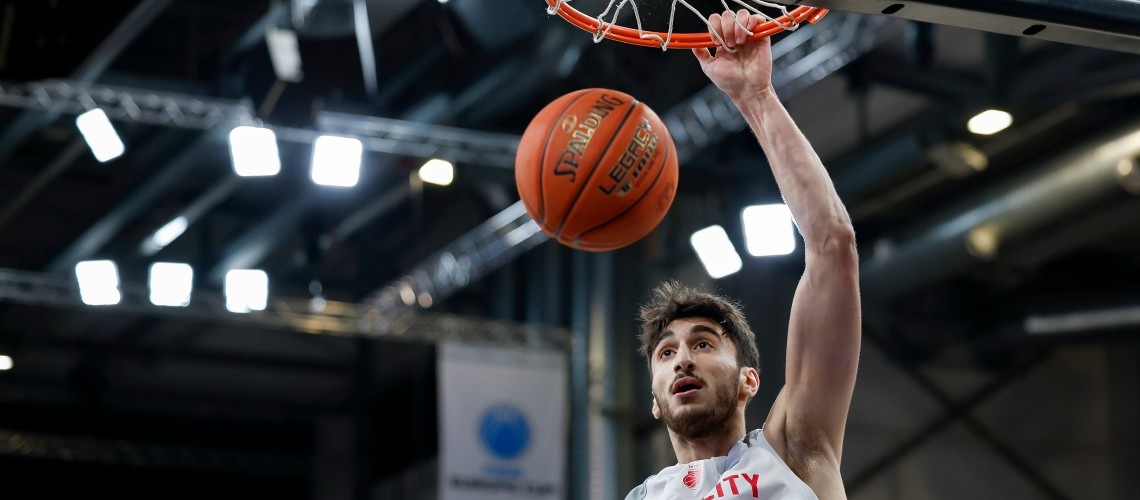 Bamberg , 02-01-2023
Finally a win again, even a really clear one! After four defeats in a row, Brose Bamberg got rid of the frustration against the Cypriots of Keravnos BC and won 89:58. Now one more win is needed and Bamberg is in the playoffs of the FIBA Europe Cup.
Next week, however, a win at league leader Anwil Wloclawek is mandatory for coach Oren Amiel's team to advance to the next round of the international competition. The Amiel boys controlled the game from the start, playmaker Patrick Miller quickly put up six points for a 10:4 lead, and by the end of the quarter and the double-digit lead, six Bamberg players had already put their names on the score sheet. At the beginning of the second quarter, the home side went into an offensive frenzy in front of 2800 cheering spectators - Christian Sengfelder three-pointer and dunk, Jaromír Bohačík basket plus bonus free throw and a three-pointer for 33:13 - the game was decided early.
After the change of ends, the first three attacks were enough to stifle Keravnos' resistance: top scorer Jaromír Bohačík put in a basket, the reinvigorated Christian Sengfelder took the half-distance shot and center Gabriel Chachashvili first stole the ball, then slammed home the dunk for 52:34. As a result, Bamberg kept the lead constant at just under 16 points until the end of the quarter. In the final period, the Amiel team tightened the defensive mesh once again, and only their free throws allowed the guests to score eight points in the fourth quarter. In return, the Bamberg team increased its lead - two three-pointers by Kevin Wohlrath led to 81:51.
Oren Amiel (head coach Brose Bamberg): "We haven't been really good in the last few weeks, but thanks to the fans we got into our rhythm from the start today and were able to control the game. The win feels good and hopefully gives the guys confidence for the upcoming tasks."
On Sunday, February 5, 2023, Brose Bamberg will host a tough opponent in the Easycredit Basketball Bundesliga in the form of fifth-place BG Göttingen. Jump against the team coached by ex-Bamberg coach Roel Moors is 6 pm.
For more information, visit www.brosebamberg.de and www.easycredit-bbl.de.