Wonsees
First podium finish for Dominik Dinkel in Mitropa Rally Cup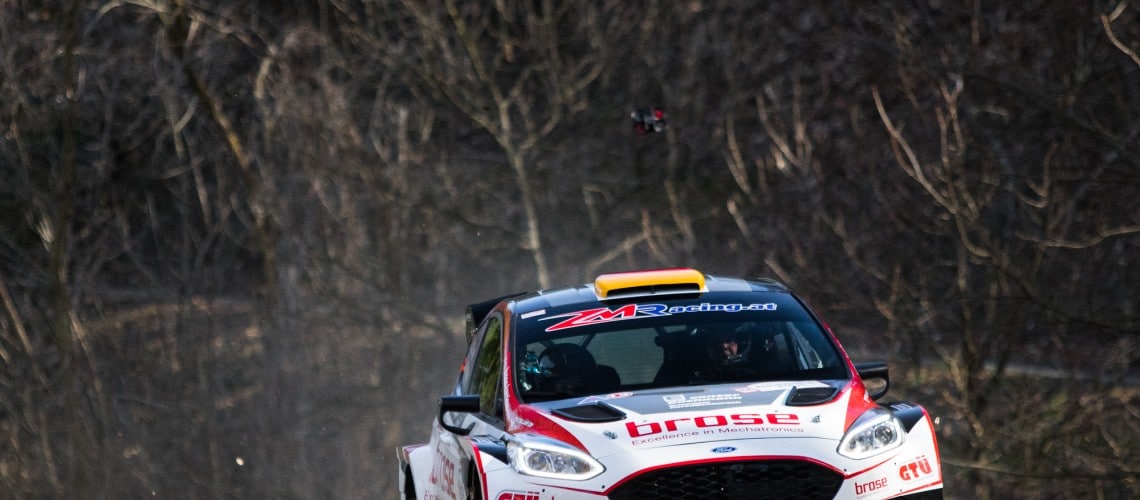 Wonsees, 03-20-2023
The Brose Rally Team Dominik Dinkel/Pirmin Winklhofer had set themselves two main goals for their first appearance in the Mitropa Rally Cup (MRC): To gain experience with faultless, speedy driving and to combine this with the best possible placing in the MRC standings. They succeeded excellently in both at the "10th Rebenland Rally", which is extremely difficult.
At the same time, Dominik Dinkel had to deal with some handicaps in Styria compared to his main competitors. The 30-year-old driver from Upper Franconia had not been in the rally cockpit since 15 October last year, whereas his competitors had already completed one or even several events in the current season. The 20-kilometre short test before the Rebenland Rally was not an adequate compensation. But other things weighed even heavier. "I have never driven the Rebenland before. It is absolutely difficult and demanding, there are no passages to relax."
Since the set-up of the otherwise perfectly functioning Ford Fiesta Rally2 is not yet tailored to Dominik Dinkel in the beginning, a lot has to be tried and played with the manifold setting possibilities. The experienced team of ZM-Racing did this with motivation and skill. On the 165.44 best time kilometres, which are divided into 16 special stages, Dominik Dinkel sets an astonishingly high pace right from the start, despite his Rebenland newcomer status, is constantly among the top ten in the overall standings and is even among the fastest five drivers on nine special stages. His efforts were rewarded with sixth place overall. With a bit of luck, even more could have been possible. But with the set-up you don't always find the optimum immediately, in the night special stages on Friday visibility problems lead to aha-moments, they pull the right foot off the gas. Saturday morning was great, in the afternoon the tyres were too hard in the first loop, and on the four circuits dust swirled up several times and clouded the view to the front.
Regardless of these minor problems, the result was positive. "We felt comfortable in the car right from the start and had a lot of driving fun. We were consistently in second place in the MRC classification, which is more than expected and a rock-solid debut. In four weeks, we will be back in Austria for the Lavanttal Rally, which I have already driven once. That, as well as the character of the rally, should suit me."