Zwickau
German Rally Championship: Dominik Dinkel fights for the title in Saxony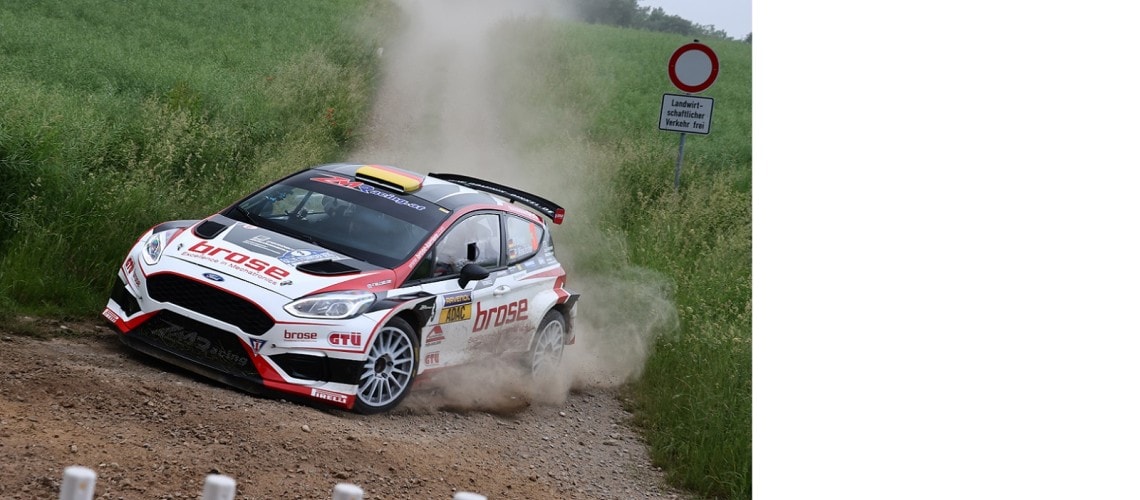 Zwickau, 10-27-2021
The stage is set for the showdown of the 2021 German Rally Championship: the battle for the title of German Rally Champion will be decided at the AvD Rallye Sachsen this coming weekend (28 to 30 October). DRM leader Dominik Dinkel in a Ford will start the finale in the best possible position.
Wild ride over the roads around Zwickau For the last time in the 2021 season, the DRM rally specialists will have to complete demanding special stages (SS) in the best possible time. Around Zwickau, twelve varied special stages with a total length of around 147 kilometers await. The shakedown in Lichtentanne opens the Saxon rally spectacle on Thursday evening, before the teams start the final preparations at the service park of the Sachsen-Rally.
The season of the German Rally Championship so far has shown thrilling rally sport: Full starting fields and impressive time duels in the top class of the Rally2 cars made the hearts of the rally fans beat faster. Changes in the lead in the previous championship rounds and in the overall standings were the order of the day. At the Sachsen-Rallye, the race between the two best-placed teams will culminate: Dominik Dinkel and his co-driver Pirmin Winklhofer (Ford Fiesta Rally2) have a total of 116 points before the finale and are only just ahead of Marijan Griebel and Alexander Rath (Citroën C3 Rally2), who have a total of 113 points. With victory in sight, Julius Tannert (Skoda Fabia Rally2 Evo) also wants to have a word in the overall standings. Together with co-driver Jan Enderle, the local hero from Zwickau currently claims third place overall in the German Rally Championship. 23 points separate the duo from Dinkel/Winklhofer.
The intermediate standings of the AvD-Sachsen-Rally will be available on the ADAC Rally Facebook channel during the event.
We wish Dominik and Pirmin the best of luck.