Spielberg
GT Masters: Porsche driver Engelhart continues winning streak with Joos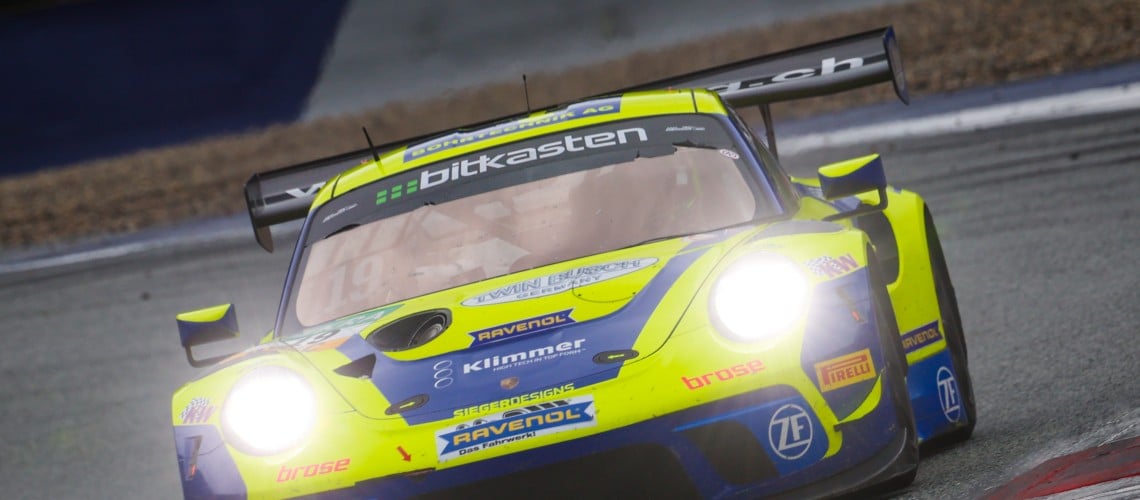 Spielberg, 09-24-2023
Christian Engelhart returns to the ADAC GT Masters with no less than his 18th victory. In the team success with Michael Joos at the Red Bull Ring, the Starnberg driver picked up exactly where he left off at his last weekend in the ADAC GT Masters just under a year ago.
After a successful fifth place on Saturday, Christian put the perfectly prepared Porsche 911 GT3 R from Joos Sportwagentechnik on pole position at the Red Bull Ring on Sunday.
Christian Engelhart: "That was the start to a super Sunday in which I really had huge fun racing together with Michael." And that despite challenging weather and track conditions. It had rained lightly at the start of the race and this made it difficult to decide on the right tyres and tyre pressures. "That's when we gambled a bit, but also had a look at the DTM before, which had similar conditions." In the end, the experience of the Joos/Engelhart driver combination also paid off.
We were really good and successful throughout the comeback weekend. I think that was good for everyone involved that we dared the 'short-term experiment' - also for our sister car, which made the double victory perfect on Sunday."
Now it's off to Spain for the Porsche driver. There he will compete in the GT World Challenge and wants to take the positive momentum from last weekend with another success in the Endurance classification (long distance).
Christian's words on the weekend: "I really enjoyed driving with Team Joos by RACEmotion again. To celebrate my first victory in the ADAC GT Masters together with my friend Michi - and a double win for the team on top of that - is something very special and I'm very happy that we managed to do it together. Everything just worked out on Sunday. The key was certainly the perfect tyre choice. A big thanks to the team for a great weekend."