Le Castellet
GT World Challenge: Engelhart fights in the South of France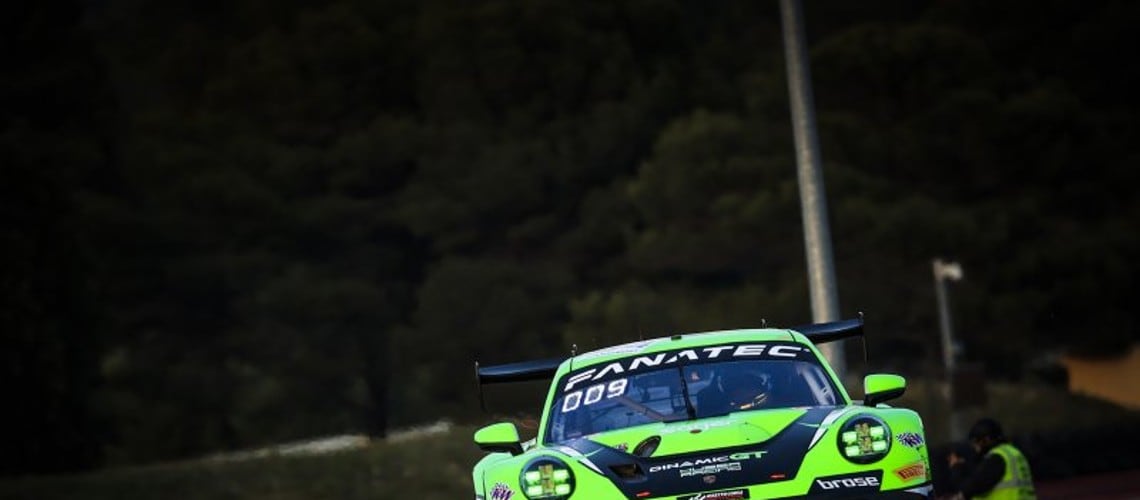 Le Castellet, 06-05-2023
Luck and setbacks are close together in motorsport. Only one week after his first DTM victory, Christian Engelhart and his teammates suffered a setback in the GT World Challenge race in Le Castellet in the south of France at the 1,000-kilometre Circuit Paul Ricard.
For the driver from Starnberg and his Dinamic GT Huber Racing team, the third round of the GT World Challenge turned out to be a challenge. Especially when it came to working out the right set-up, Christian was called upon to use all his experience in the Porsche. "Still, it was difficult to find a good compromise in terms of setup. A very flat wing was required for the long Mistral straight, which then became a disadvantage in the twisty last sector," summarised the GT specialist.
In qualifying, the team finished 24th in the 57-car field with its Porsche GT3 R. "In the race, we had a good first part and were able to work our way up to the end of the top 10 already in the first three hours. However, a technical problem on the front axle forced us to park our car afterwards."
"Motorsport is simply a rollercoaster of emotions every race weekend. We were not quite competitive here in Paul Ricard, but we did our best. Points were basically possible. Now we have to look ahead and prepare intensively for the season highlight at the 24 Hours of Spa Francorchamps!"