Nürburg
Motorsport: Analysis and recovery after Eifel weekend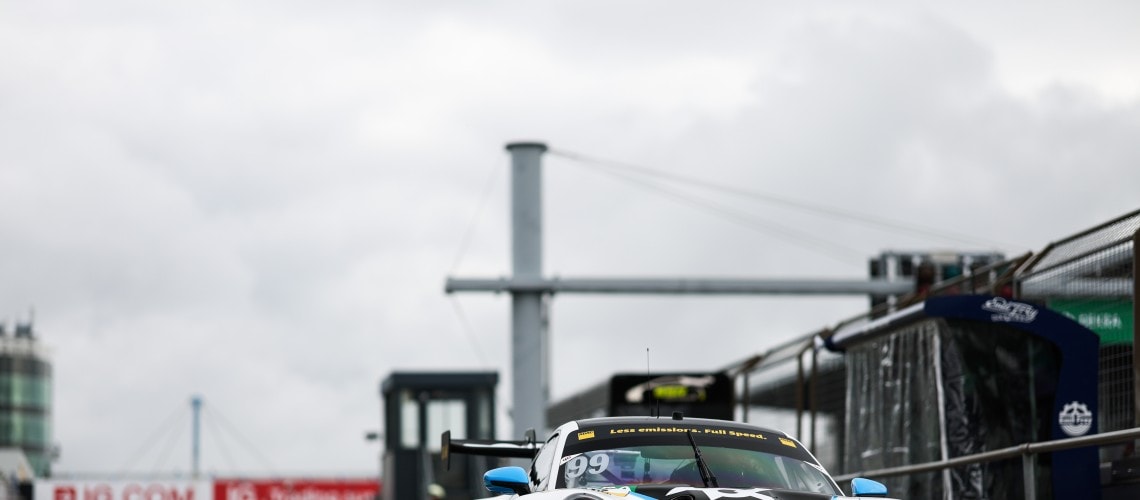 Nürburg, 08-05-2023
Expectations for the DTM race weekend at the Nürburgring were high for Christian Engelhart, after all, the Porsche driver has already scored several victories at this venue in his career.
He won his first ever GT race at the traditional circuit in the Eifel. Another highlight was the race weekend in the 2020 season, when Christian managed to stand at the top of the podium in the ADAC GT Masters and the GT World Challenge with two different Porsche teams.
This time, unfortunately, everything turned out quite differently: at the fourth DTM event of the 2023 season last weekend at the Nürburgring, Christian and his Toksport WRT team suffered a major setback. In Saturday's race, there was a momentous collision in the first corner. Of all things, Christian's Porsche brand and last year's team mate Ayhancan Güven was affected by this.
At this point, the entire field was still on slick tyres (treadless racing tyres). However, the onset of rain made the track increasingly slippery. During the braking phase, the rear axle of Christian's Porsche suddenly blocked, so that the accident could no longer be avoided. The damage to the car was so extensive that a repair and participation in Sunday's race was not possible for the man from Starnberg and his team.
Christian's words on the weekend: "I am very sorry for Ayhancan and his team. The important thing is that we all came out of the collision without any injuries. I will use the time to recover from the impact. I am very grateful to Porsche and its engineers for developing such a safe car as the 911 GT3 R. This shows once again the role that safety plays in motorsport."