Hockenheim
Motorsport: Christian Engelhart with comeback podium at DTM finale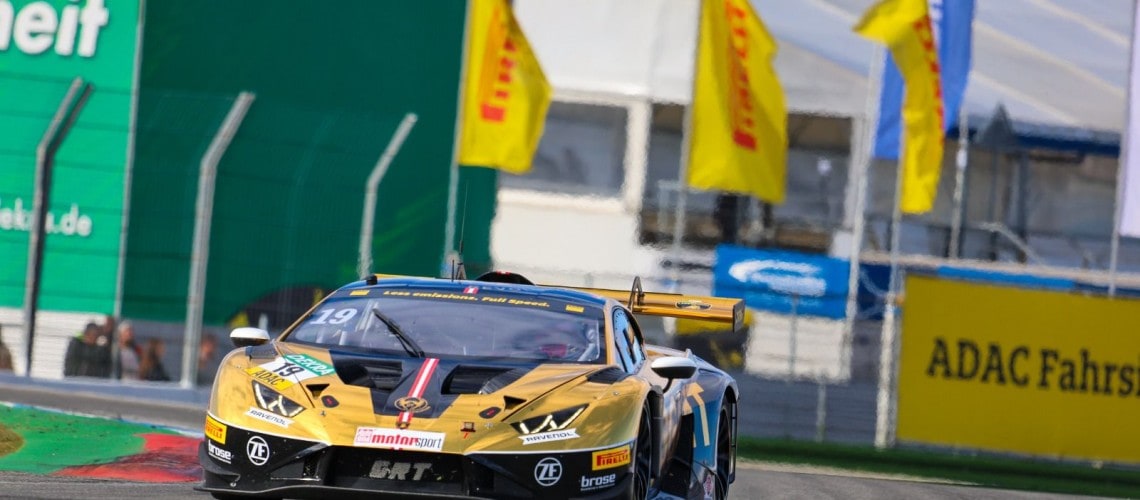 Hockenheim, 10-22-2023
Season finale with glamour and podium: Back in DTM business, Christian Engelhart was able to show his skills in the Lamborghini Huracan GT3 Evo2 from the first run-out at the Hockenheimring. In front of 88,000 spectators, the Starnberg driver once again made it onto the podium in Saturday's race, securing third place.
After intensive preparations, Christian and his Grasser Racing Team got off to a flying start in the first qualifying session on Saturday. The returnee to the Austrian team steered the #19 to second place on the grid in the field of 28 DTM drivers. Christian started the race from this position. After the pit stop, the experienced GT expert took third place safely over the distance, thus securing GRT's seventh podium in the DTM.
On Sunday, Christian was also able to convince in qualifying and clinched another top 10 position with eighth place. However, Christian had bad luck early in the race and was involved in a collision through no fault of his own. After this and only three laps, he had to end his race.
This is what Christian had to say about the race: "We had a really fast car in Hockenheim and it was a lot of fun to fight at the front with GRT in the DTM. The team did an excellent job and I would like to thank Gottfried, his crew and the team partners for the opportunity this weekend. I am very proud of our performance and to have repaid the trust with the podium on Saturday. As for the accident with Marco Wittmann, there is not much to say. There was no room there, he tried anyway and ruined our race. That's a great pity, because we certainly would have had another chance for a good result on Sunday."