Leiria
Noah Monteiro on the podium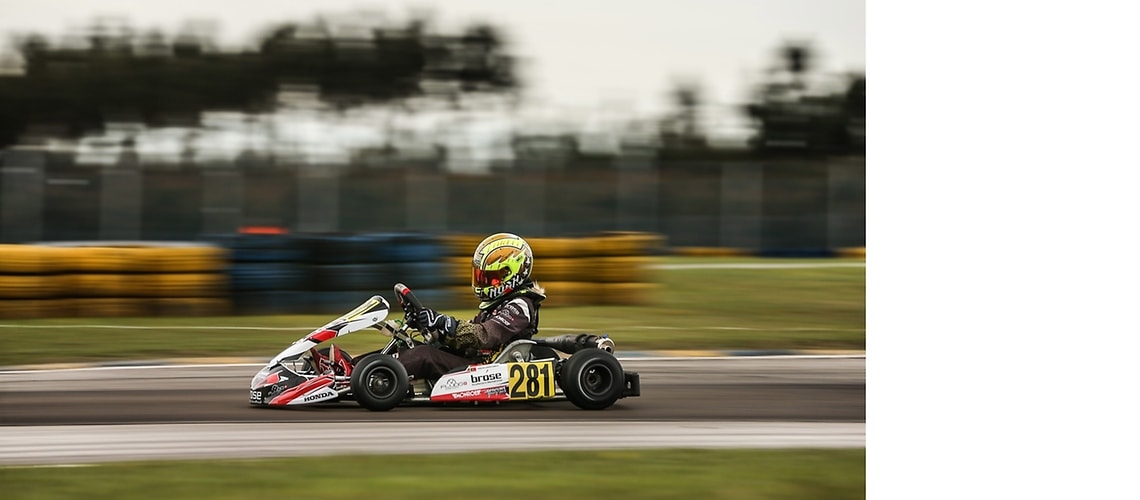 Leiria, 03-11-2020
Three Young Guns from Skywalker Racing Management were on the Leiria circuit for the opening round of the Portuguese Karting Championship over the weekend. Noah Monteiro, José Pinheiro and Mariana Machado were entered in the Youth, Junior and X30 categories respectively.
Noah Monteiro proved to be the best performer of the trio with a brilliant 2nd place in the final race where he also recorded the fastest lap. After his victory in the Portuguese Karting Open two weeks ago, on the same circuit, this second place shows that Noah is on the right track to fight for the leading places in the general classification.
Meanwhile, José Pinheiro, did not obtain the expected result. A penalty pushed him back to 7th place at the end, when he was originally sitting in 4th. Mariana Machado, contrary to what was initially planned, managed to take part in the meeting after recovering from a bout of pneumonia. Unfortunately, she was not as successful as she had hoped by finishing the final in 13th place overall after finishing practice in the top 10.
The next races of the championship will take place on April 4 and 5 at Viana do Castelo.